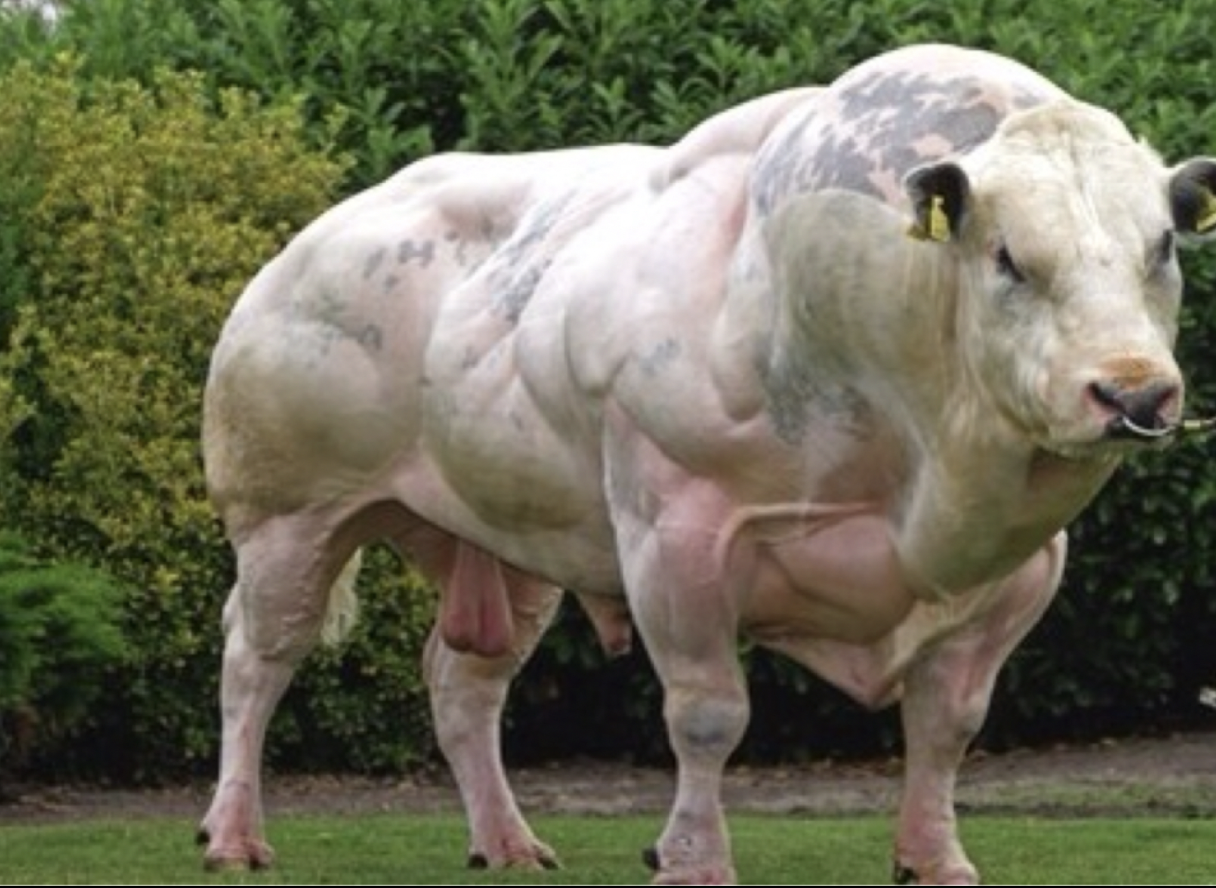 These cows look like the minotaur but they are not. They are "double muscle" cow-pigs, currently being bred to prevent meat shortages, God help us.
The Belgian Blue cattle is actually a naturally beefed-up type of cow but it does not breed easily and the babies are prone to birth defects. PETA says that the meat industry is artificially breeding this type of cow to produce bigger cows and more meat and that this is animal abuse.
Images have also emerged of beefed-up pigs that are not grown naturally. They are bred in a lab in South Korea with mutations that are meant to fatten up the pigs bigger and faster for slaughter. Scientists hope to perfect this breed and sell the sperm around the world for profit.
Leave it to humans when the meat industry is polluting the earth and overconsumption of meat is making people sick to genetically modify the animals rather than change their own behavior.