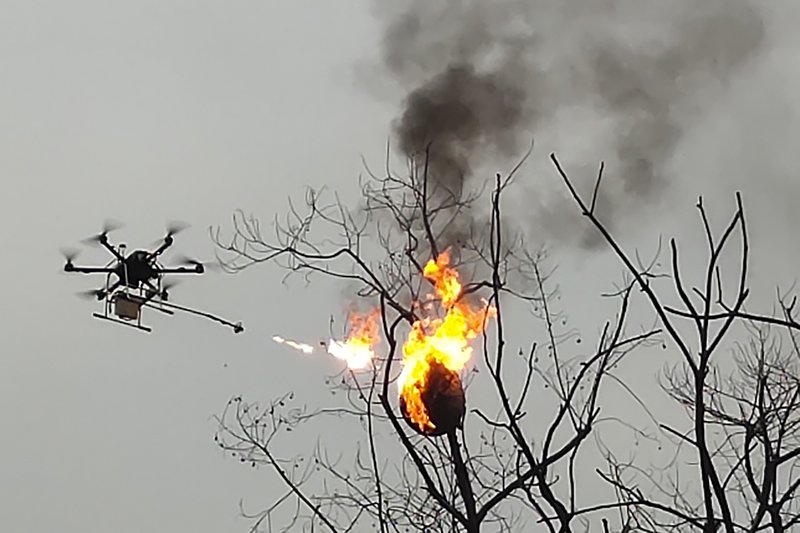 Drones have been turned into flying flamethrowers in China. Their mission: seek and destroy wasp nests.
Video of the drones shows them approaching a wasp nest the size of a suitcase before spitting fire into the hive. This is a part of a volunteer mission called Blue Sky Rescue. The project raised about $12,200 to buy the drones and outfit them with dragon ability.
The drones have destroyed 11 hives so far and have 100 to go.
P.S. Santa, I would like one of these for Christmas.