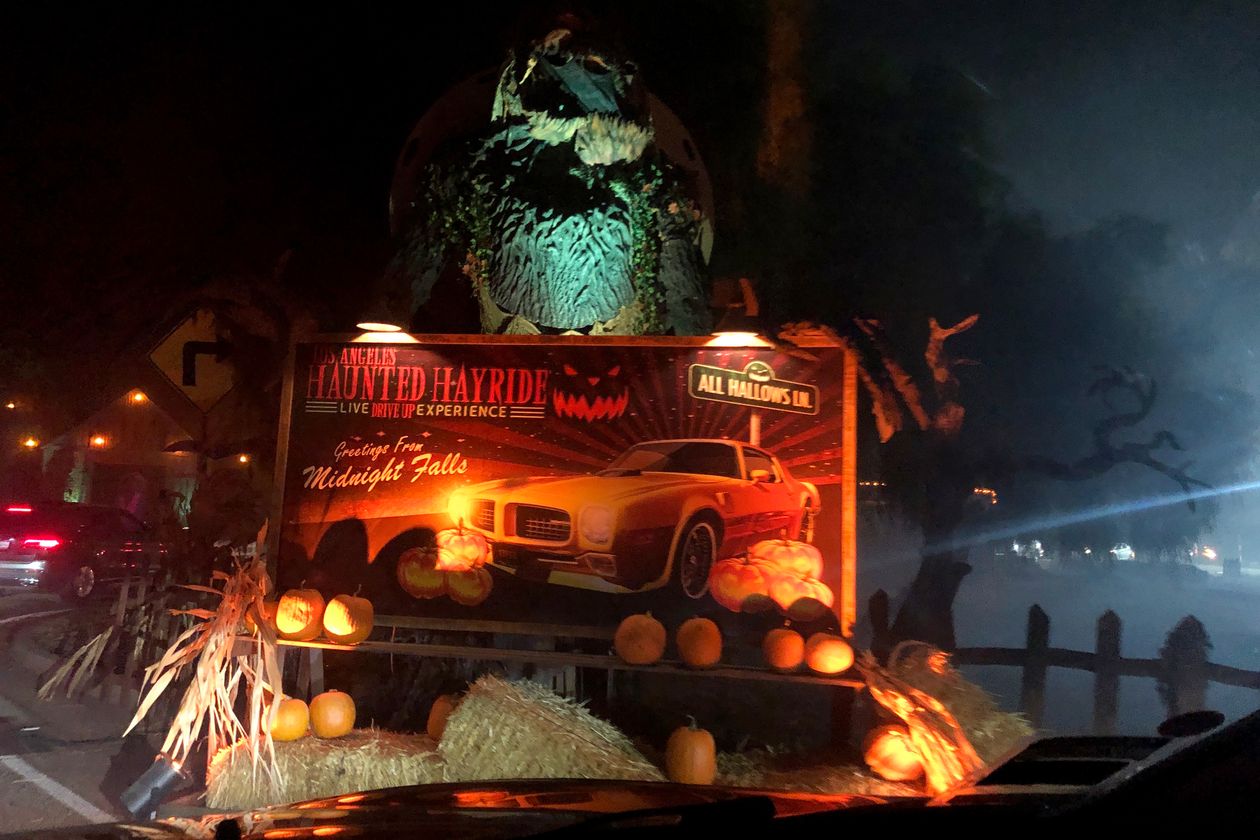 Haunted Houses are not Covid-friendly. Well, actual haunted houses might be one of the best places to avoid Covid, but those Halloween Haunted Houses that are put on by teenagers with rubber knives? Those are not.
Some towns are doing a workaround by offering drive-thru fright fests. Actors pound at your windows and smear fake blood all over your car. But they wash it at the end of the tour.
Many have sold out every weekend this month, averaging 300 cars per night. They are not necessarily cheap thrills at $80 per car. Ghouls have union labor costs to pay too.