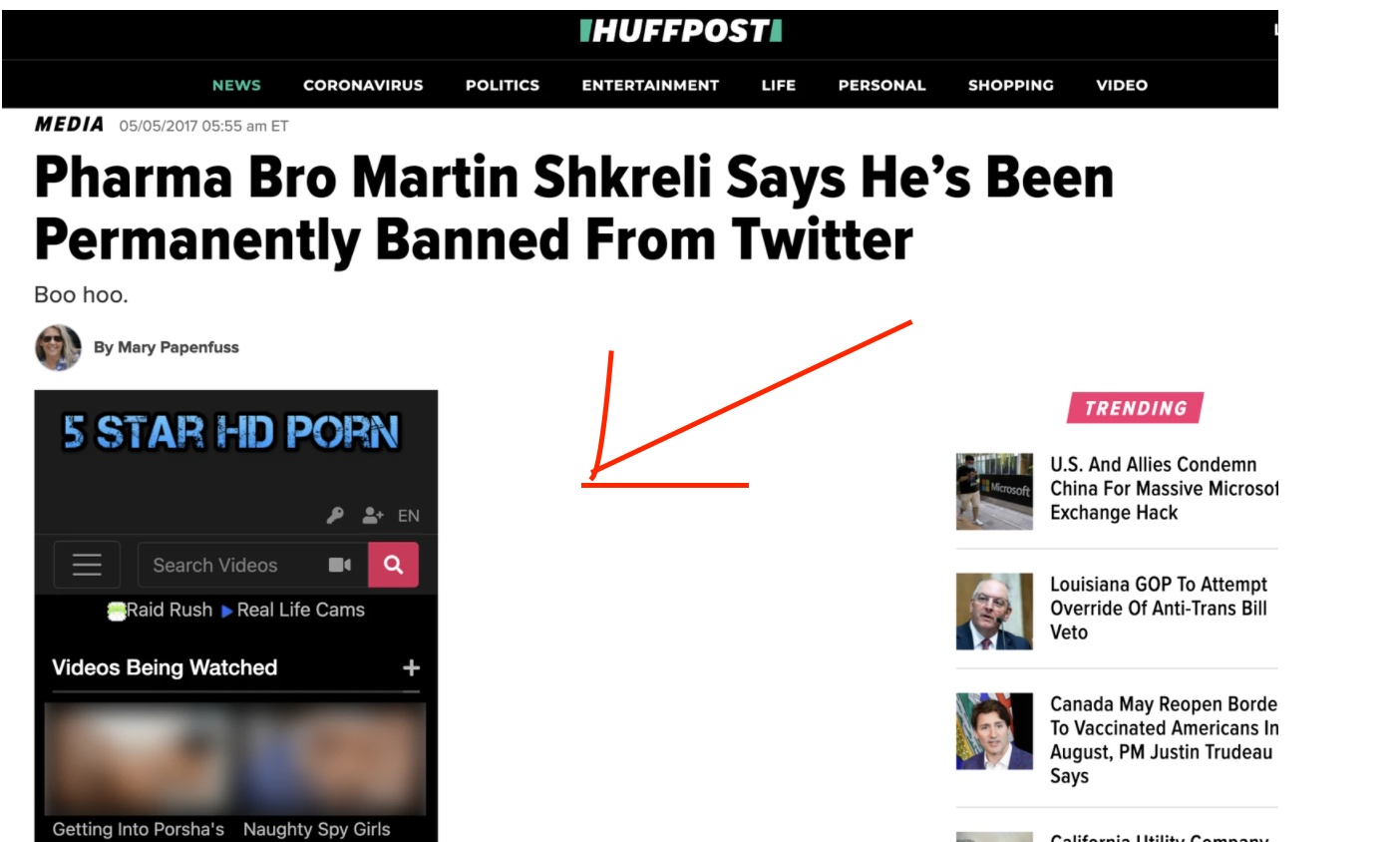 Vid-dot-me used to be a video hosting site. A YouTube competitor. There is a reason we did not type that out as a hyperlink and you're about to learn why.
The Vid site was purchased by a porn company that took all of those old video embed links and replaced the old content with porn. Now websites that still have those old Vid-dot-me embed links have porn on them. Like hard-core stuff.
Major websites like The New York Times, New York Magazine and The Washington Post all had Vid-dot-me videos embedded with related news videos with news articles. Those videos suddenly turned to porn, full of graphic thumbnails whether you click the video or not. This caused the staff from these major cites to scramble to get rid of them.
Many of these links have since been fixed but if some were missed, at least you've been warned that you might find unexpected porn where you least expect it for the next few days on the internet.