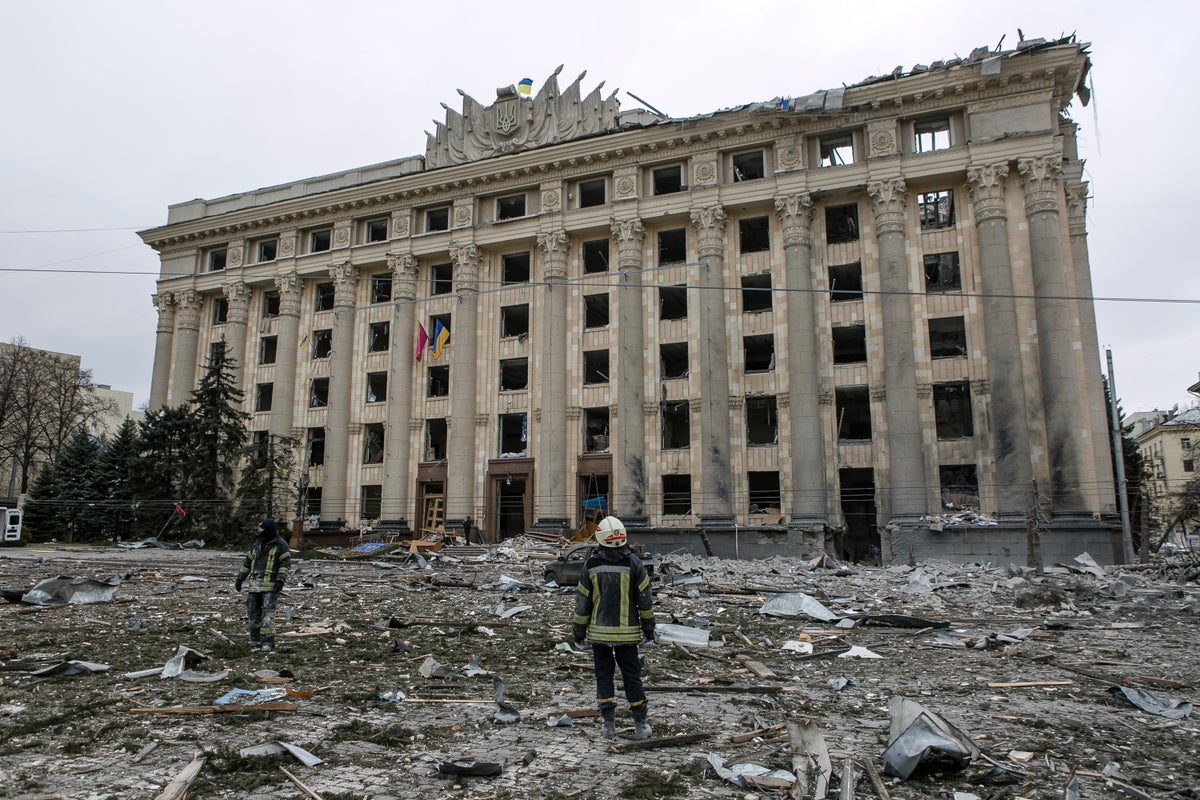 The Russian military dropped bombs in Ukraine's second-largest city Kharkiv on Wednesday night. A central train station and the major heating pipeline were damaged from missile debris. The missiles did not get a direct hit because Ukrainian officials say that they were shot down.
The death tolls are hard to confirm. Russia's Defense Military says that nearly 500 Russian troops have been killed and about 1,500 more injured. Ukraine says that its military has killed over 5,000 Russian troops. Who is telling the truth?
Ukraine also says that nearly 2,000 civilians have been killed in the conflict thus far.
Later today, Ukrainian and Russian officials are scheduled to have a cease-fire discussion near the Polish border in Belarus.
Meanwhile, Western nations continue to tighten sanctions in order to punish Russia for this aggression. The UK has announced sanctions against Belarus for allowing their land to be used as a base for Russian soldiers. Germany has seized a yacht owned by a Russian billionaire who was the target of European sanctions. But U.S. President Joe Biden may put a protective shield around sanctions for corporations that donated to his campaign while lawmakers have asked him not to.
Meanwhile, these sanctions are having a real impact on people's lives. Russians who are not involved in this conflict cannot access cash or medicines. While politicians play politics, real people are harmed and dying. See the Rwandan story below for more context.