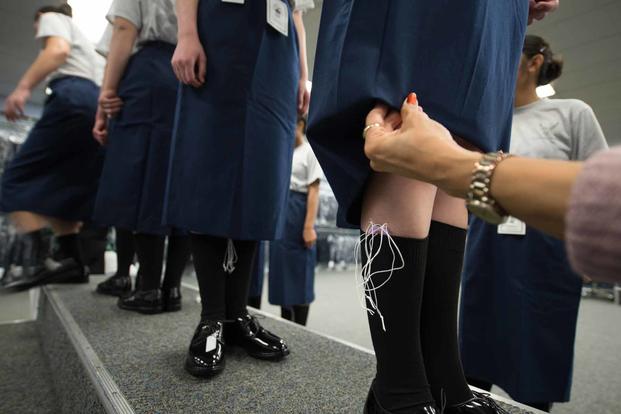 Speaking of dress codes, the U.S. Air Force will change its dress and appearance standards to allow airmen to wear morale patches on certain days, put their hands in their pockets and tattoo their scalps. We assume this also applies to airwomen.
A morale patch is a sewn patch that identifies units, brigades or experiences such as battles or missions. They are typically not a part of official uniform but they are important to military personnel. Under new rules, commanders can decide if their teams can wear approved patches on Fridays or to special events.
The new rules also allow women to opt out of hosiery with dress uniforms and wear two-inch hair accessories. It will also increase the length of hair allowed for men from two inches to 2.5 inches.
New guidelines will be published in October. A spokesperson for the Air Force said that the updates are "fully aligned with our Air Force standards and culture that maintains our focus on warfighting will providing options to meet many of the needs of our airmen."