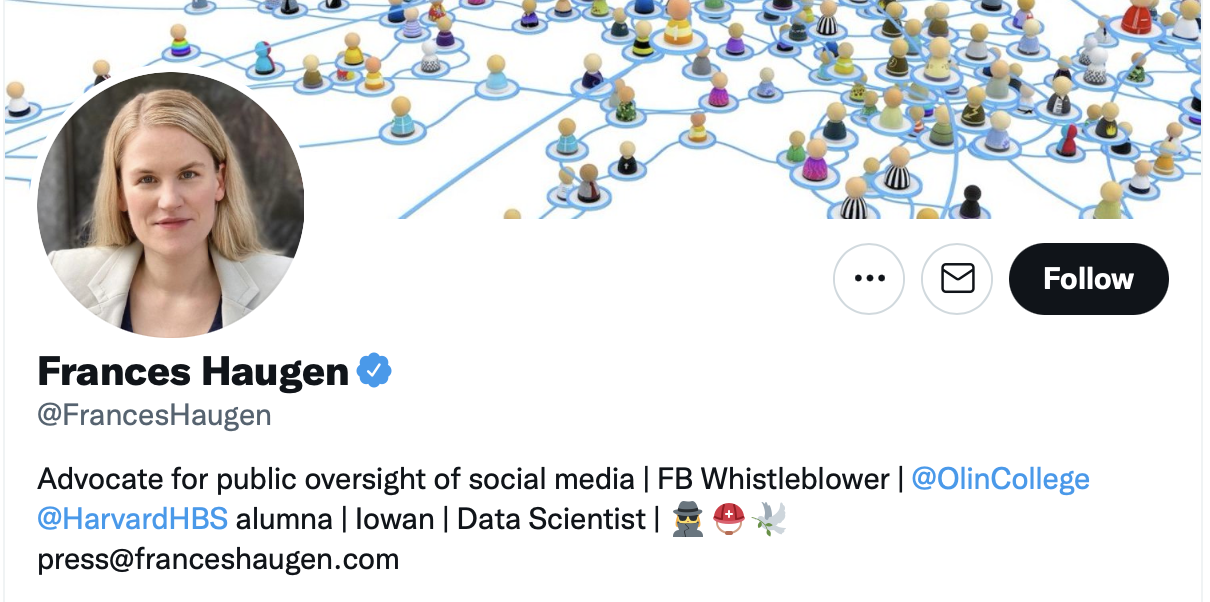 The Facebook whistleblower, Frances Haugen, said that she will meet with Facebook's Oversight Board. Let's hope she chooses a neutral place in public for that meeting.
The Facebook Oversight Board is supposedly a neutral governing body that Facebook answers to but has no influence over. Haugen says that "Facebook has lied to the board repeatedly, and [she is] looking forward to sharing the truth with them."
The Oversight Board says that it is interested in asking "Facebook difficult questions and [pushing] the company to commit to greater transparency, accountability and fairness. Ultimately, only this can give users the confidence that they are being treated fairly."
Or else what!? The board is a Facebook-created entity to police itself. Do any of us really believe that this board will punish the company or force it to make changes that are not in the company's own interest? If you believe that, we've got a bridge to sell you!