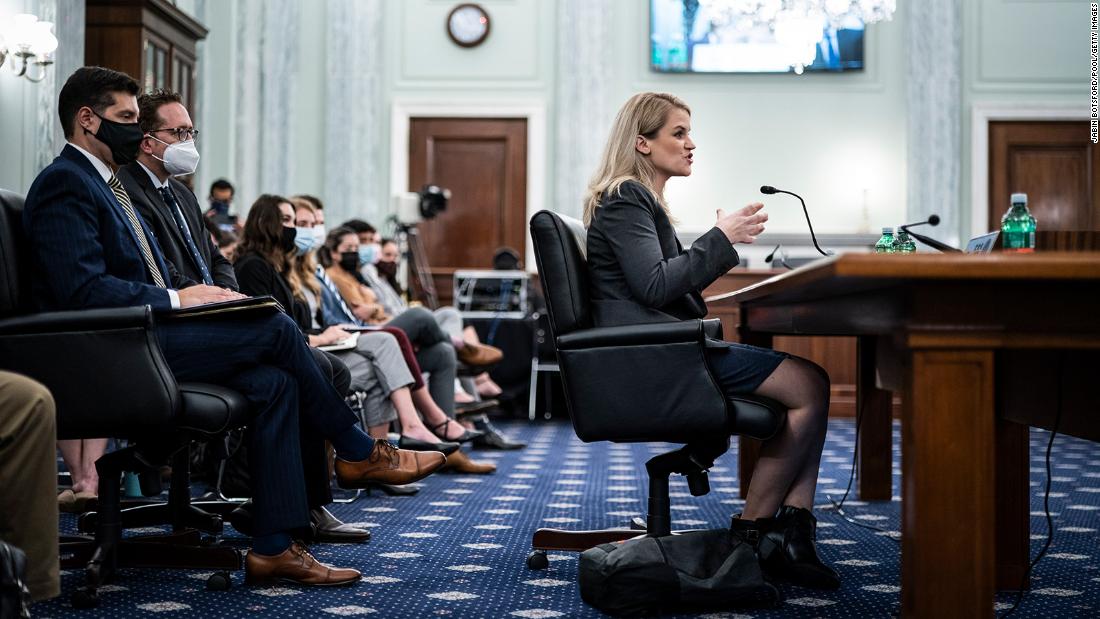 Facebook goes to Washington, part II!
Following Facebook's global head of safety Antigone Davis, Facebook whistleblower Frances Haugen testified before the Senate Commerce subcommittee on Tuesday. Again, the social media platform did not come off smelling super rosy.
The deets
The former product manager spoke about her time at Facebook and gave recommendations for action Congress can take to prevent harm from the social media giant. CEO Mark Zuckerberg broke his recent silence late Tuesday to say, basically, "nuh-uh."
Haugen's opening speech set the tone: "I am here today because I believe that Facebook's products harm children, stoke division, and weaken our democracy. The company's leadership knows how to make Facebook and Instagram safer but won't make the necessary changes because they have put their astronomical profits before people. Congressional action is needed. They won't solve this crisis without your help."
How do we fix this?
She is looking for Congress to help by amending Section 230 of the Communications Decency Act. She also recommends adjusting algorithms for amplification rather than focusing on censorship.
The next chapter
Stay tuned for parts 3, 4, 5, and more of Facebook in Washington. This will likely not be Haugen's last trip to D.C. Sen. Blumenthal and Rep. Schiff both indicated they're interested in hearing from her on other Facebook issues. Many are also starting to get loud about their desire to talk to the head honcho, but they'd like Zuckerberg to come voluntarily.