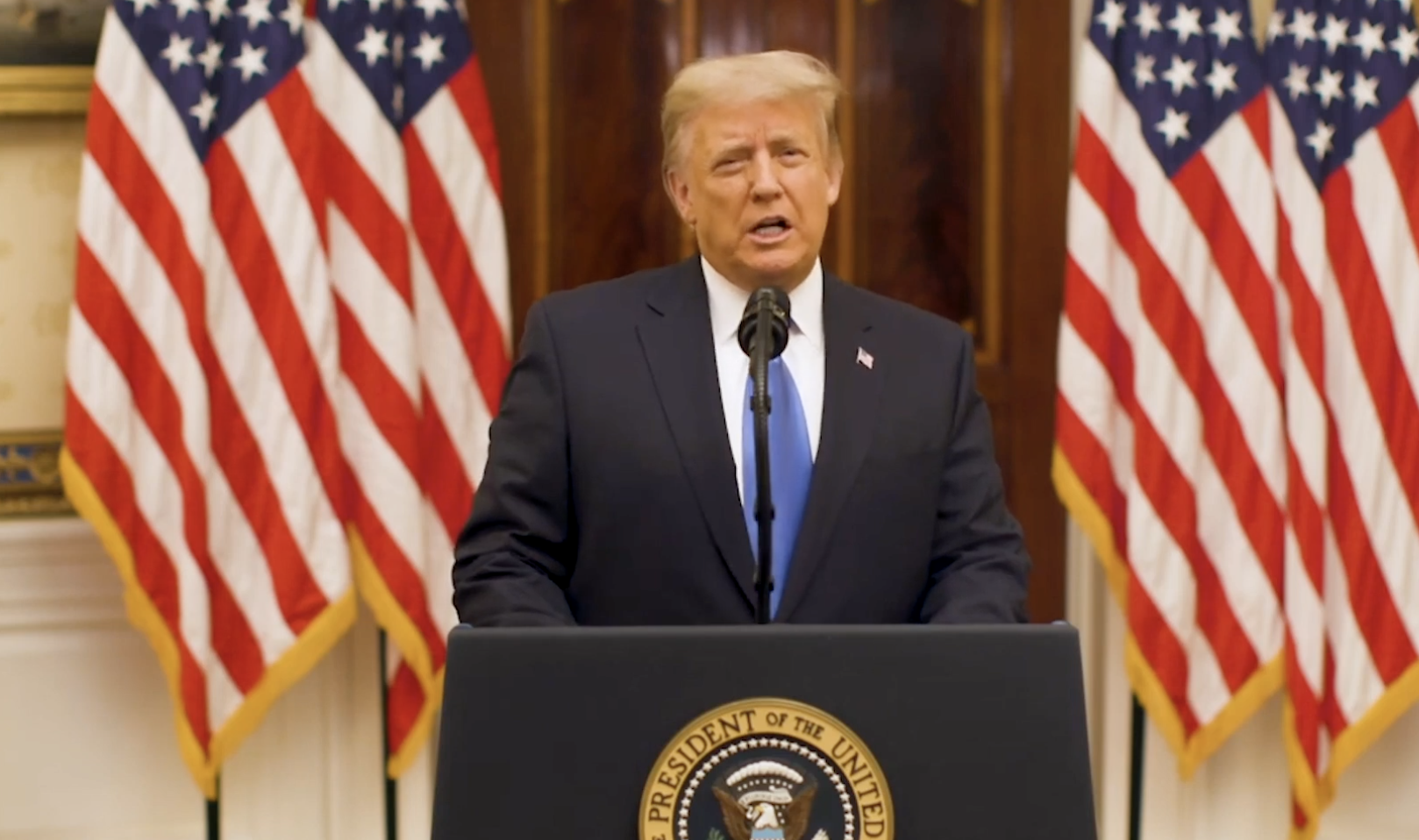 The President said goodbye in a farewell address posted to the White House YouTube channel on Tuesday night. The 20-minute address was notably not carried by the major news networks.
It was a victory lap of a speech where he gives his administration credit for a great economy, a fast Covid vaccine, low unemployment for Black and Hispanic workers, and much more. And he snuck in one more hit to China.
"We and the whole world got hit with the China virus," he said. "The whole world suffered but America outperformed other countries economically because of our incredible economy and the economy that we built. Without the foundations and footings, it wouldn't have worked out this way. We wouldn't have some of the best numbers we've ever had."
He did not specify which numbers we should be happy about. The 400,000 deaths? The record unemployment? The weakest dollar?
He does say that he is proud to be "the first President in decades who has started no new wars." This is true. He fulfilled his campaign promise to withdraw from foreign wars and not start new ones, although it does not seem like Secretary of State Mike Pompeo got that memo.
He says that America has great respect abroad now and we must not lose that respect. He ends his speech by saying this:
"I go from this majestic place with a loyal and joyful heart, an optimistic spirit, and a supreme confidence that for our country…the best is yet to come."
He cannot simply be done with Washington today, however. The impeachment trial in the Senate is also yet to come.