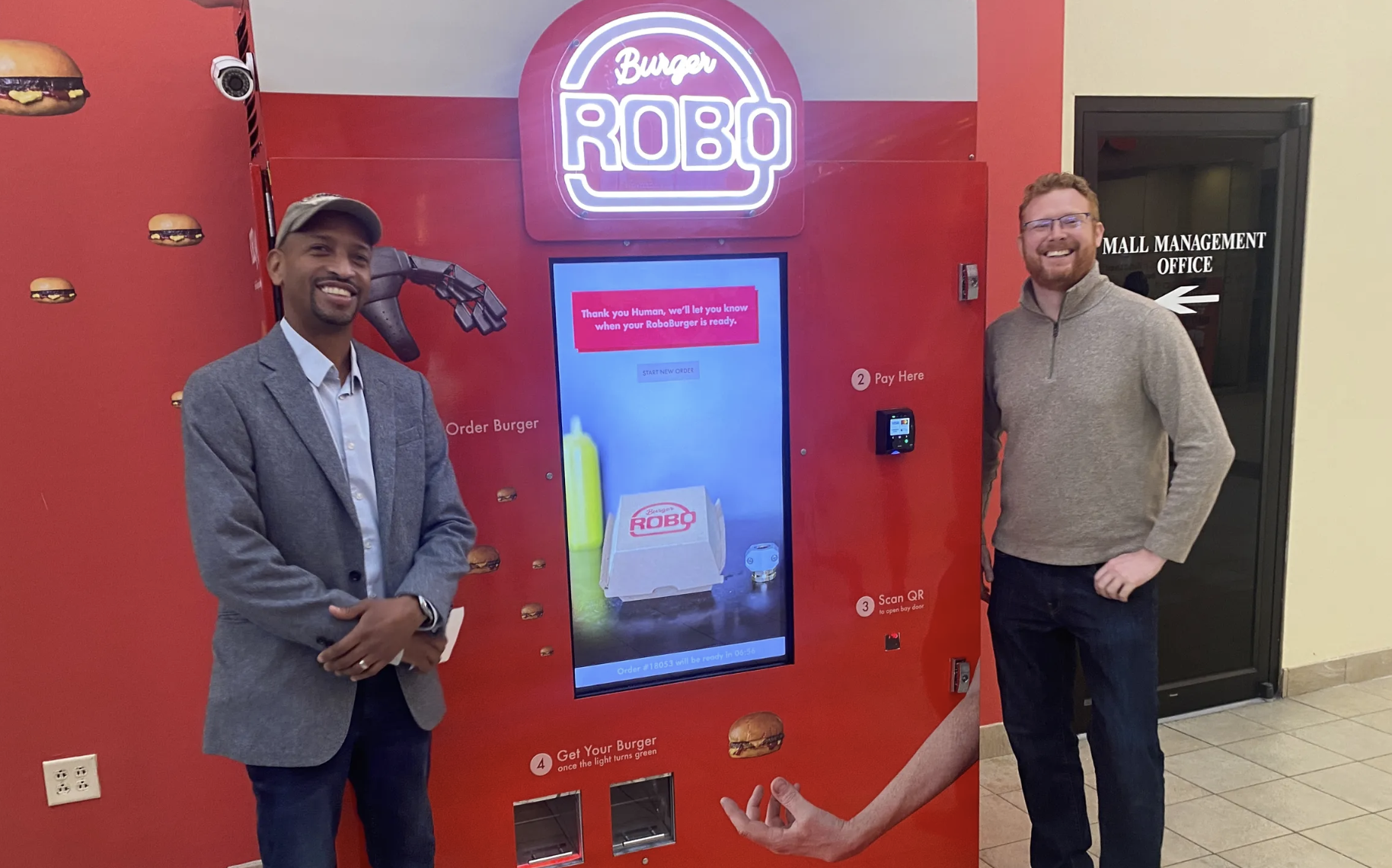 New Jersey may have taken fast food a step too far.
RoboBurger lives in a Jersey City Mall, and will have your burger ready in about six minutes. That will be $6.99, please.
This is the "world's first burger robot in a box," but RoboBurger founders have dreams of spreading it across the country. Robo doesn't do fancy or gourmet, though, just the basics. Six-minute convenience gets you the burger with optional ketchup, mustard, and/or cheese. Lettuce and mayo aren't robo-friendly.
It's clean and safe, according to food monitor NSF International, but really? Just because we CAN do things doesn't mean we should.