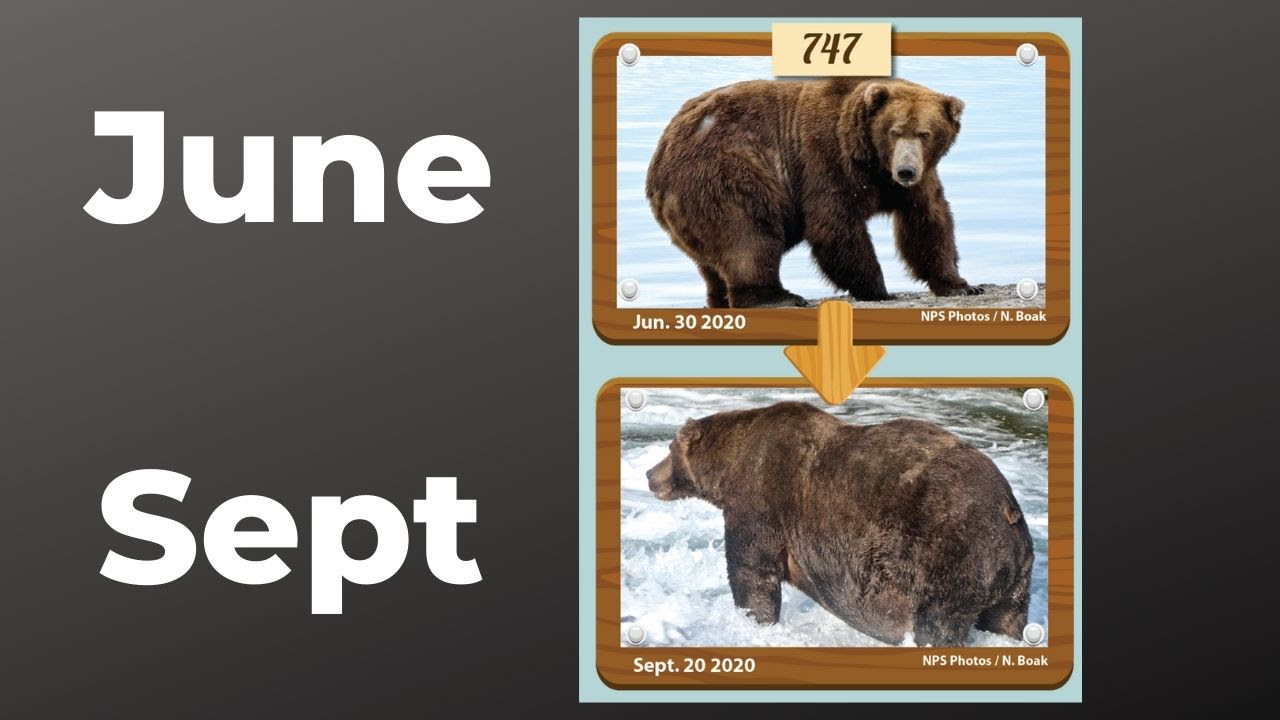 Voting has ended for Fat Bear Week, and the winner is the portly bear number 747.
The competition started last week and pitted 12 bears against each other in a bracket-style competition with website visitors choosing the chubbiest bear online each day. Some of them can get up to 1,000 pounds before they head into winter hibernation.
Park rangers said that 747 was fat enough to start his hibernation in July, but he just kept ongoing. Those of us in lockdown can relate.