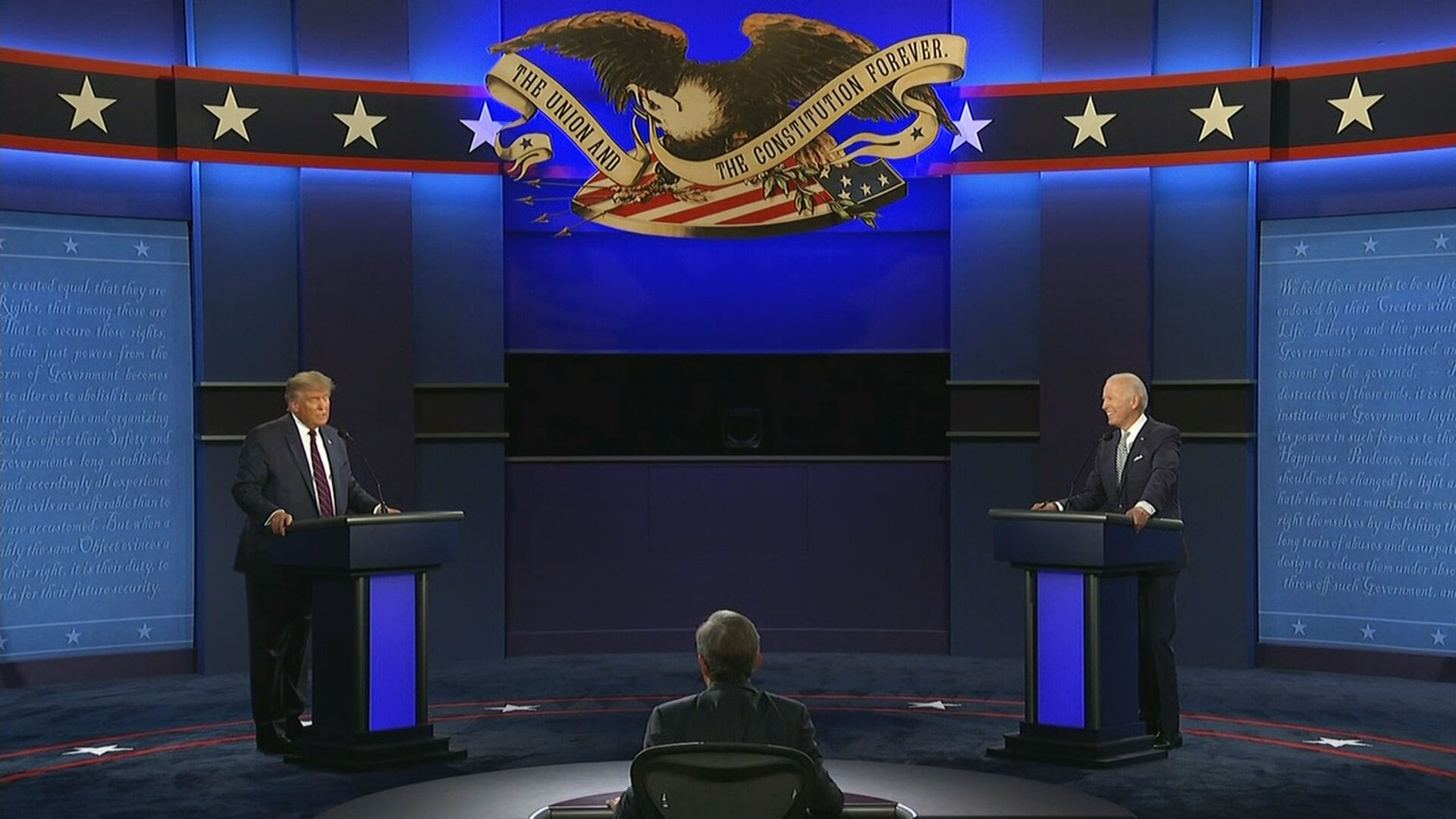 The final Presidential debate was indeed a bit more gentlemanly than the first one but not revelatory. The two guys up for the job said pretty much what they always say and mostly let the other guy say it when it came to their turn.
Covid
The debate kicked off with a discussion about Covid where moderator Kristen Welker asked about President Trump's attacks on Dr. Anthony Fauci.
"He did say 'Don't wear a mask,'" the President said. "Now he wants to wear a mask…. I think he's a democrat but that's okay," suggesting that Dr. Fauci could be working against him due to his political affiliation.
Taxes
When pressed on his tax returns, the President said that the IRS has treated him every unfairly but he was close to a final deal on his audit. He said that he had pre-paid his taxes and that was why his returns showed only a $750 payment, which he said he thought was a filing fee. There is no filing fee to file taxes. You'd think the President would know that.
Trump landed some punches
Vice President Biden was pushed on his son's foreign involvement and asserted that nothing was inappropriate about his dealings. He was also pressed on his 1994 vote on the crime bill, enacting stricter punishments disproportionately on Blacks. Biden admitted the law was a mistake and vowed to push for drug crime reform if elected.
Just before the debate, President Trump posted an unedited version of his interview with 60 Minutes, set to air this Sunday. He claimed that the footage proved that interviewer Leslie Stahl was out to get him and preemptively claimed that the moderator of the debate that had yet to happen at the time, Kristen Welker, was "far worse."
In the end, he did not find her "far worse."
"By the way, I respect very much the way you're handling this," the President said to Welker halfway through the debate.