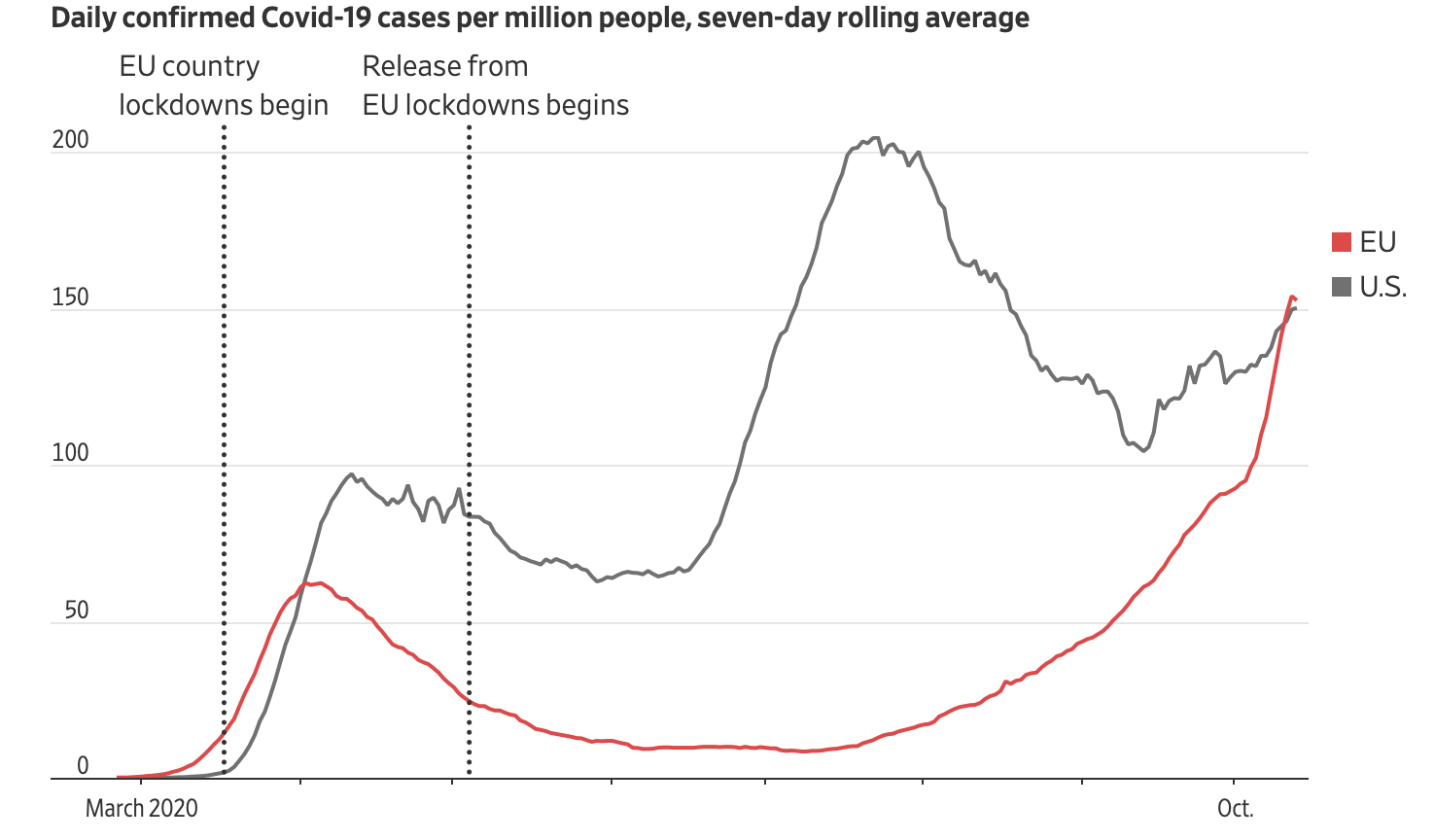 Europe is beginning to overtake the US in rising Covid case numbers, and member states are going back into various levels of lockdowns.
In France, the rules mostly apply to a night-time lockdown. Residents of larger cities such as Paris will have a curfew between 9 p.m. and 6 a.m. for the next four weeks.
In Germany, group sizes were once again limited and an earlier curfew was instated for bars and restaurants. Germany has had a very low death toll for the virus but still saw case number spike to a daily record on Thursday to 6,638 in a single day.