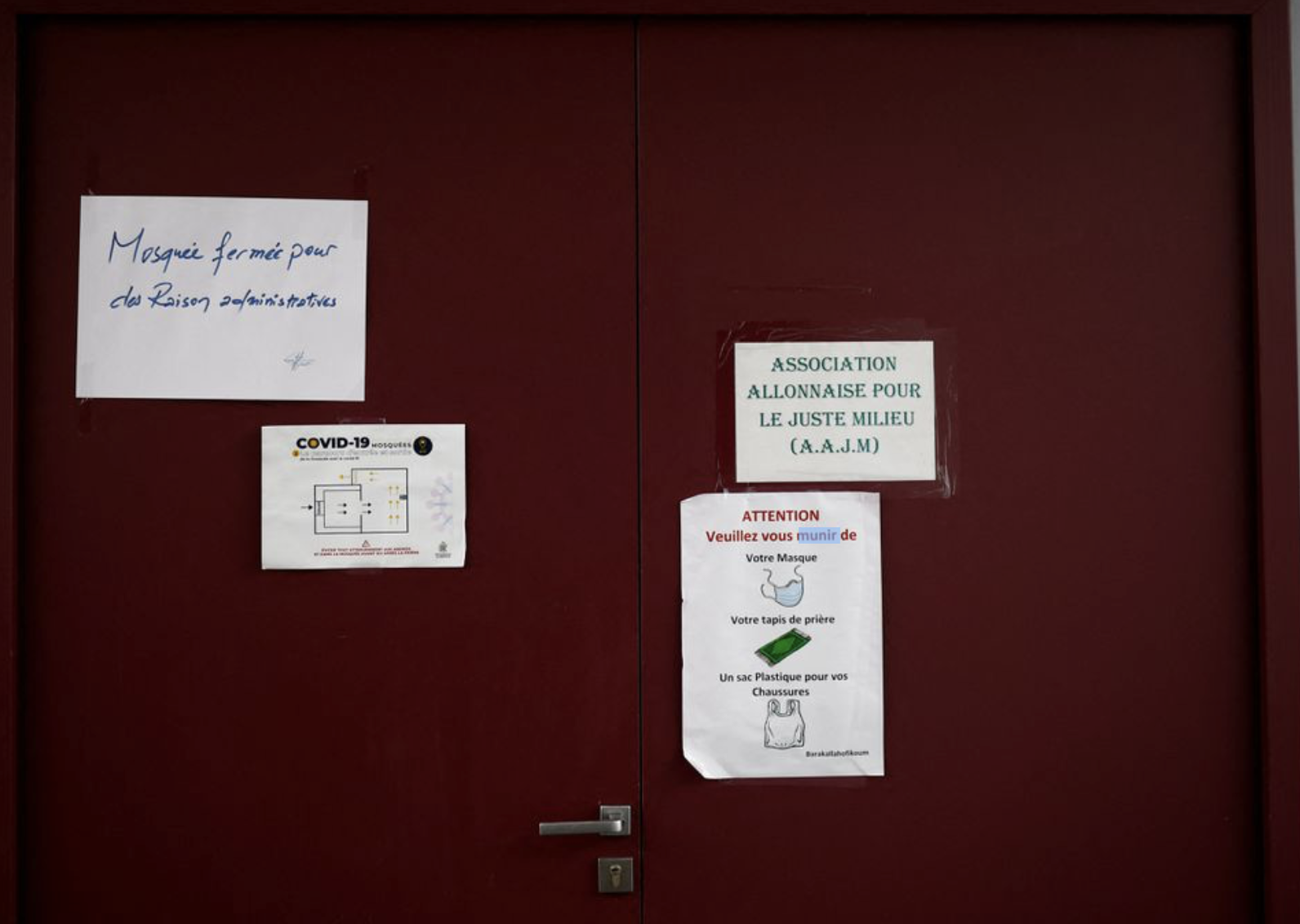 Islamophobia is spreading in France.
According to French authorities, the government has closed 22 mosques in the last 18 months, touting what it calls a successful crackdown of "Islamism." But there is often little to no evidence of any kind of extremism coming out of said mosques.
French President Emmanuel Macron is up for reelection Sunday. Whether he wins a second term (which hasn't happened for an incumbent in the country since 2002) or his competition is voted in, this isn't a problem that will get better any time soon. It will likely get worse.
If no one wins 50% of the votes Sunday, the top two will go head-to-head April 24. Macron is currently the favorite to win, but it's looking closer and closer. The person on Macron's heels is far-right candidate Marine Le Pen, whose top priorities are ​​"stopping uncontrolled immigration" and "eradicating Islamist ideologies."
Russia's war in Ukraine has made it a little harder for Le Pen, who originally had campaign material featuring a picture of her with Putin, but projections still have her getting 47% of the vote if she goes up against Macron April 24. That's a pretty tight margin.
But neither outcome will help with the increasing animosity toward Muslim people in the country. According to Reuters, "Many Muslims now feel France – home to one of the largest Muslim populations in Europe – has become a more hostile place. Interior Ministry data shows a sharp increase in anti-Muslim discriminatory and other acts in 2021, even as other faiths saw a decline."
For whatever it's worth, Ramadan Mubarak to all our Muslim readers.