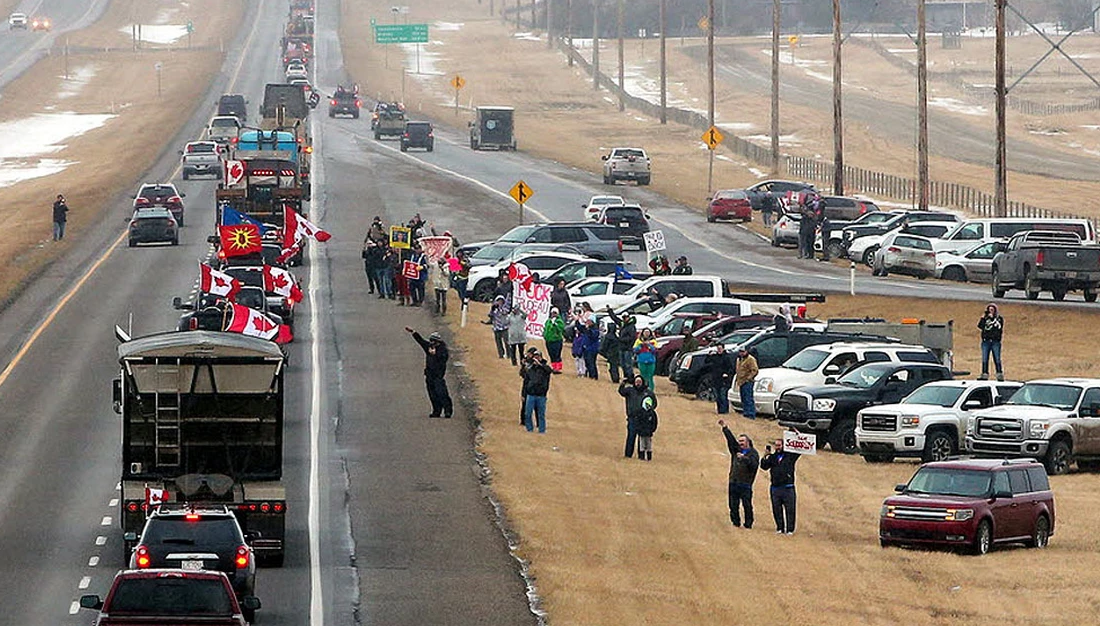 A massive anti-vaccine truck convoy is rolling across Canada and the mainstream media finally decided to take notice after Elon Musk expressed support for it on Thursday. It is said to stretch over 70 kilometers and include over 50,000 vehicles, a world record.
The rally is not specifically against the Covid vaccine. It is against a vaccine mandate for truckers, instated by Prime Minister Justin Trudeau. Nearly 90% of Canadian truckers are vaccinated but many still do not think the mandate is justified.
The rally will arrive on Parliament Hill today, which will impact traffic in Ottawa. Organizers promise that the protest will be peaceful, despite some social media posts threatening otherwise.
Elon Musk Tweeted that "Canadian truckers rule." Musk, who is vaccinated, said the science around vaccines is "unequivocal" but that they shouldn't be mandated by governments.
Some are saying this is a veil for a white supremacy rally. Others say this is a group of people willing to disrupt their livelihood to make a point. What do you say?