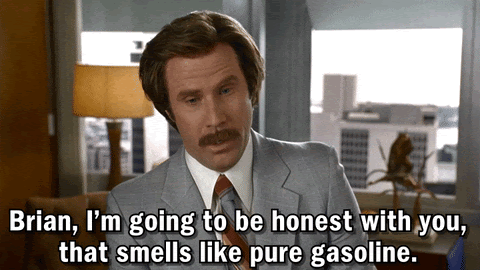 "Do not fill plastic bags with gasoline."
That was the warning from the U.S. Consumer Product Safety Commission on Wednesday. They felt the need to say this because gas hoarders are resorting to truly desperate measures due to the gas shortage.
The Colonial Pipeline, which delivers gas to most of the East Coast, has resumed service but the company says that it could be several days before it can catch up. Gas stations along the Eastern seaboard were empty and some surged prices near $10 per gallon.
This has caused widespread panic and hoarding. The Governor in Florida declared a state of emergency.
It is not clear if Colonial Pipeline paid the ransom asked by the hackers that crippled the pipeline. The hacker group, DarkSide, said on Wednesday that it had broken into the systems of three new companies but none of them are major national infrastructure companies.
A Semi-related Silverlining: The man suspected of shooting three people in Times Square last week was arrested in Florida after he and his girlfriend ran out of gas due to the gas shortage.