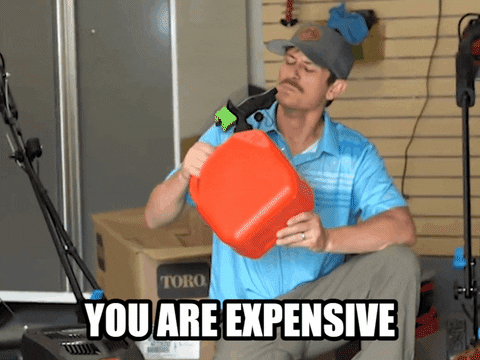 Inflation and skyrocketing gas prices are hitting consumers at the pump across the world. In the U.S., instead of re-evaluating the trillions spent on fossil fuel subsidies or prohibiting gas companies from profiting, instead of bringing the child tax credit back or implementing some other form of assistance, some states are giving out tax vacations.
So far, Georgia, Connecticut, and Maryland are offering gas tax holidays to give drivers some relief. Ohio, West Virginia, New York, and New Jersey are also considering it. California Governor Gavin Newsom wants to give every driver in the state a $400 gas tax rebate, and the Gas Tax Relief Act, which would suspend the federal gas tax until January 1, 2023, has been introduced in the Senate.
Gas taxes fund the maintenance of roads and highways across the country, so if this push continues, all those full cars may not have anywhere to go by next year. Also, many are concerned that making it easier to drive more is NOT what the Earth needs right now.