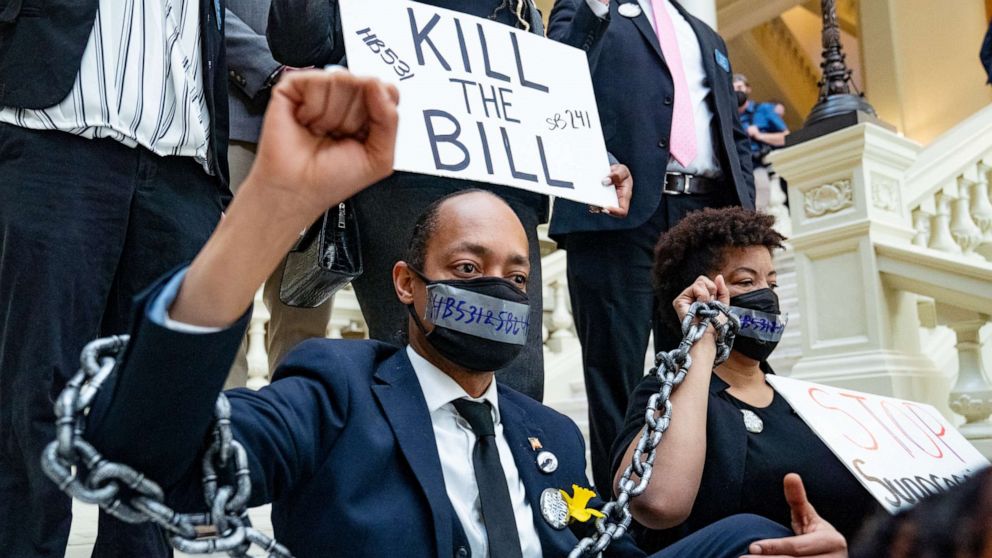 Georgia Governor Brian Kemp signed into a law a bill about voting that would limit the use of drop boxes, place new ID requirements on voting registration, and make it illegal for voting groups to hand out food and water to people in voting lines.
While he signed this controversial bill into law, state Representative Park Cannon was arrested for knocking on his door to ask him questions about the bill and ask him to sign the bill in public, rather than behind closed doors. She was charged with felony obstruction of law enforcement and a misdemeanor of preventing or disrupting General Assembly sessions.
Lawyers with the NAACP said that they intend to get Representative Cannon cleared of all charges and notable state politicians have spoken out about her arrest including Stacey Abrams and Raphael Warnock.
We invite you to watch the video. She patiently knocked on the Governor's door. Officers ask her not to do that but she knocks again anyway. She is a fellow elected official knocking on a coworker's door. Is this a crime?