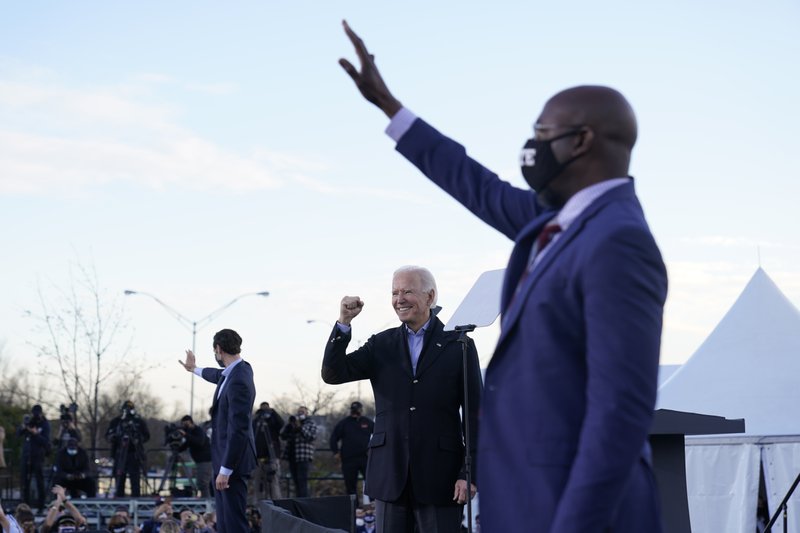 The Georgia senate race is playing out like a cliffhanger movie. The Associated Press is calling Democrat Raphael Warnock the winner of his race against Republican incumbent Kelly Loeffler.
The second race between Republican David Purdue and Democrat Jon Ossoff has not been called but this will decide the balance in the Senate. Ossoff was ahead when this newsletter was published.
What now?
If Purdue wins, the Republicans will keep control of the Senate for the foreseeable future and so will Senate Majority Leader Mitch McConnell. If Ossoff wins, Democrats will control all three legislative branches after President-elect Biden's inauguration and we can bet that they will begin passing laws that Republicans have blocked in record speed.
Of course, the President-elect still has challengers to his Presidency as 13 Republican Senators have pledged to join House Republicans in refusing to certify Biden's win today. They face blowback from Wall Street and the U.S. Chamber of Commerce for undermining "our democracy and the rule of law."
Follow The Money
Together, these 13 Senators have received nearly $2 million from these big corporations, all of whom may not donate again after these shenanigans. But this is the hill they seem willing to die on, even though the chance that it changes the outcome is negligible.
Vice President Mike Pence says he will fulfill his duty to certify the election results today, despite pressure from President Trump not to.