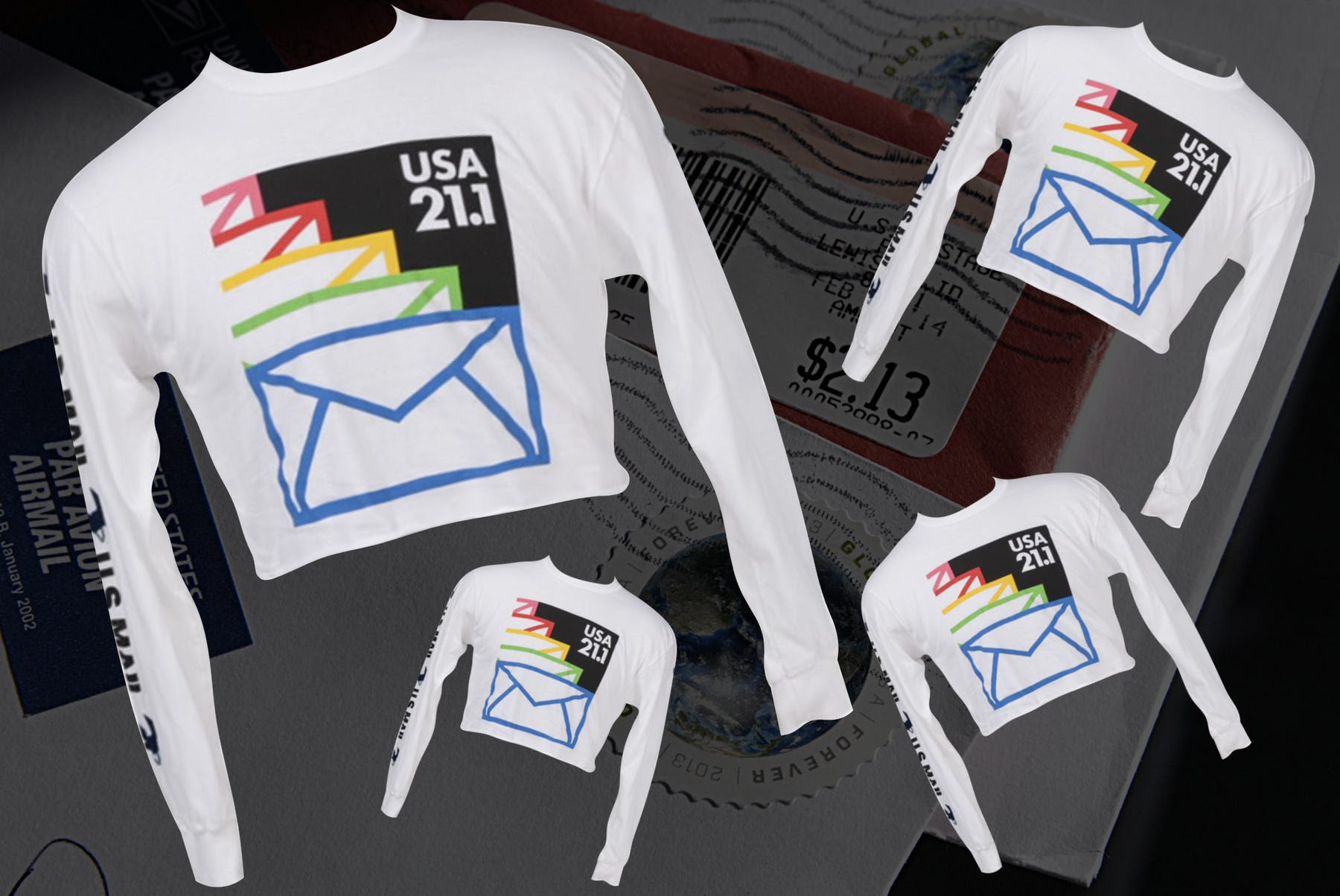 The US Postal Service relies on revenue from sales of stamps and postage…and apparently fan schwag. So now if you love the mail as we do, you can show it with this super dope long-sleeve crop top.
In researching this story, we were surprised to see that the post office has other merch including tote bags and t-shirts.
This piece of apparel, we admit, is perplexing. What exactly are you professing love for when you wear it? Getting mail? The price of a stamp? And why does it have to be so revealing? Maybe the rainbow array of mail is kind of like the COVID rainbow apparel that says "It's going to be okay." But not at all.