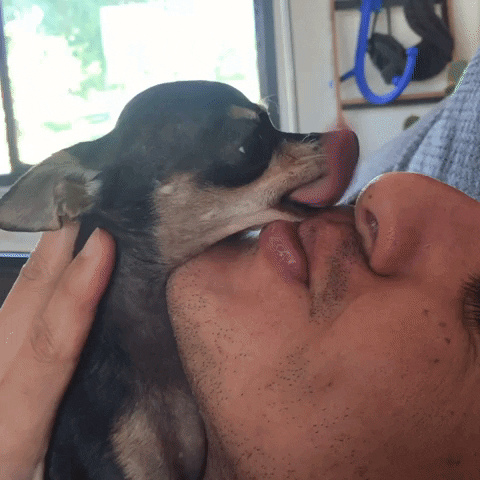 Veterinarians say you might want to stop letting your dog kiss and lick you. A new study found that 14% of dogs had a super strain of E.coli in their saliva.
How does that E.coli get there? Dogs lick their bums, that's how. The E.coli in question is being called a "super strain" because it is antibiotic resistant. You don't want to mess with this.
While 14% of dogs were found to have this, 13% of humans did too so can we really blame the dog if we get it? Cats were only 5% likely to have it, making them the cleanest of the domesticated.
In related news, the National Park Service is warning people not to touch wild rabbits in Colorado and Utah due to a hemorrhagic disease outbreak. Let the Easter Bunny come to you. Not the other way around.