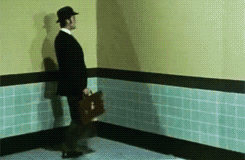 Ten minutes a day keeps the doctor away.
Researchers are making our dreams come true: 10 minutes of moderate to vigorous physical activity a day could prevent around 110,000 deaths a year in the U.S. alone for people ages 40-85.
The more time you jazzercise, the better, but just a 10-minute walk can prevent 8% of yearly deaths for men and 5.9% for women. 10 MINUTES! That's shorter than a trip to the grocery store, and much less painful.
Forget the supplements, detox drinks, and ironman training, let's get those steps in, raise that heart rate, and live!