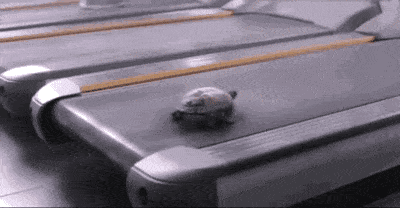 People Are Staying In Homes Longer
A new report from Lending Tree shows that fewer Americans moved house in 2019 than ever before. Only 9.8% of home-owning families moved, while the rest stayed put.
Home prices have a lot to do with who stays and who goes. When people stay in homes for shorter periods of time, home prices seem to rise faster. Also, people in the Northeast stem to stay in their homes the longest while homeowners in warmer climate states move more frequently.
The cities where homeowners stay in their homes the longest were New York, Pittsburgh, and Philadelphia, with an average stay of 8.6 years. The cities with the quickest moving population included Las Vegas, Phoenix, and Austin where homeowners average 7.5 years in their homes.
PS. No turtles were harmed in the making of this GIF.