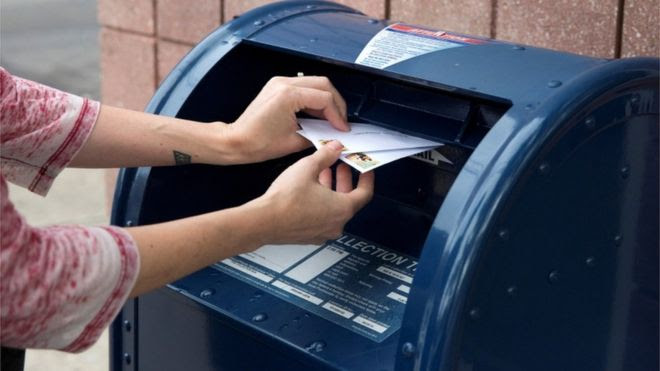 The US House of Representatives is coming back from recess this week to deal with problems related to the US Postal Service.
President Trump and his appointed lead to the Post Office Louis DeJoy have been accused of using the pandemic to undermine operations and funding to the national service to accomplish the goal of lowering American's opportunities to vote by mail. Post offices around the country are reporting sorting machines being removed, election mail being thrown out, and collection boxes being removed from neighborhoods without explanation.
Meanwhile, the federal service is kneecapped to cope with long-standing budget problems that began long before the pandemic
Vacation over
Speaker of the House Nancy Pelosi has called representatives back to vote on a relief plan that includes help for the Post Office called the "Delivering for America Act," which prohibits any change of operation or service. The House was not set to return for legislative voting until September 14 but now a vote could happen within the week.
Safe voting
If you are concerned with your mail-in ballot being counted and do not feel safe about in-person voting on election day, contact the supervisor of elections in your county and ask where you can drop off your mail-in ballot yourself. Oftentimes this is not the same as your place of polling. Your elections officials should be able to help you with this and you have the right to demand that they do. A helpful place to find information about your voter registration and local resources is Vote Save America.