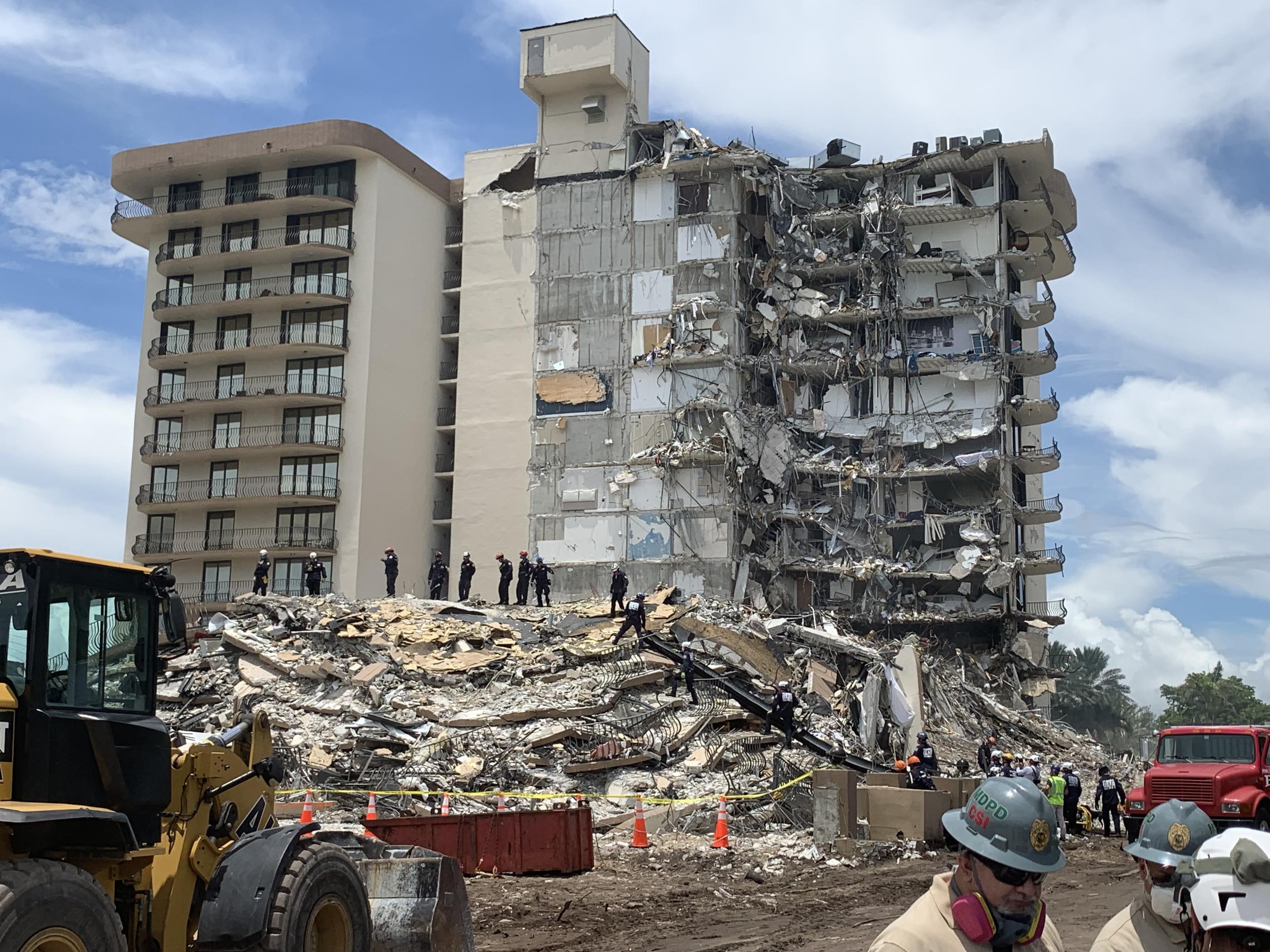 Underground garages could be a thing of the past for coastal buildings.
A study out of Florida International University looked into the cause of the June 2021 collapse of Champlain Towers South in Surfside, FL, and they think they might have found it: sea level rise in that area accelerated after 2006, flooding above that basement underground garage level an average of 636 times a year through 2020.
Study lead FIU coastal geologist Randall Parkinson is encouraging architects to design buildings for the future so cars don't float and buildings don't collapse. Florida buildings could soon all be skyscrapers, with sea-worthy bottom floors that welcome fish and turtles.
The climate crisis strikes again.