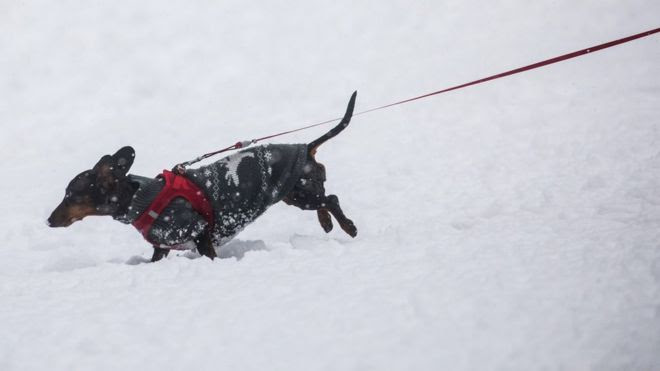 A new proposed law in Germany would mandate that all dog owners walk their pets at least twice a day for at least 30 minutes at a time.
"Pets are not cuddly toys — and their needs have to be considered," Agriculture Minister Julia Klöckner said about her proposal.
The law would also set a maximum temperature where dogs can be kept, preventing dogs from being kept in extreme heat. It would also forbid them from being chained up and left alone all day. The Agriculture Ministry said that it used scientific research about dogs' needs" to come up with these guidelines.
Not everyone is for this. Experts point out that some dogs are not well enough for this much exercise for age or health reasons. Surely there would be made an exception but Grover approves of the spirit behind this law. Not having regular walks is Ruff!