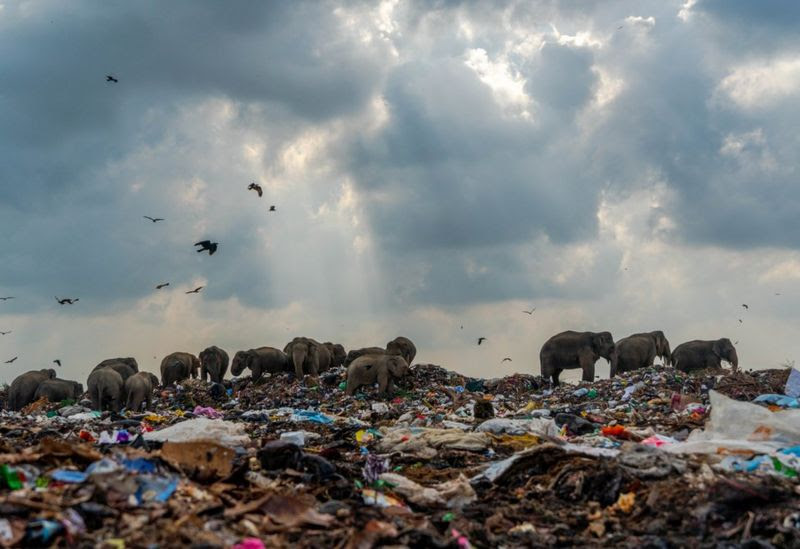 This photograph of elephants foraging through trash in Sri Lanka has won the Royal Society of Biology photo competition. If this does not break your heart, you might not have one.
Elephants have been known to get sick and die from eating trash.
Dumping was recently banned in protected sites where the animals live. The image was taken by a man named Tilaxan Tharmapalan and he won £1,000 in prize money.