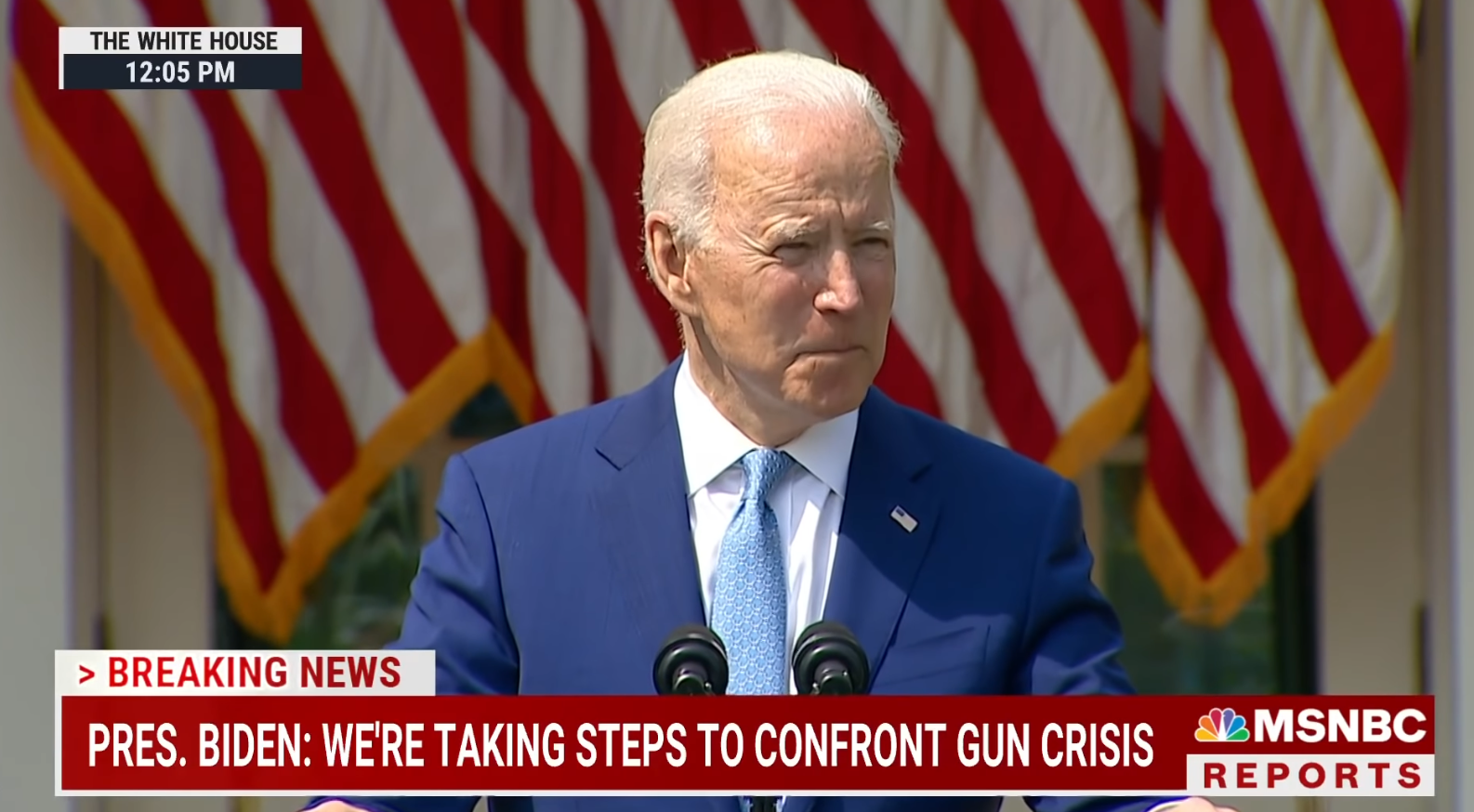 President Biden announced new gun control laws on Thursday and admitted that he is working with Attorney General Merrick Garland to "identify immediate, concrete actions [he] could take now, without having to go through the congress."
"This is an epidemic for God's sake and it has to stop," the President said, adding, "It's an international embarrassment."
His first step is to address "ghost guns." These are homemade guns made from parts or kits. They do not have serial numbers and owners are not required to be registered. The President wants all major parts to have serial numbers and require owners to pass background checks to buy/own them.
Going further
The President also wants restrictions on pistols and stabilizing arm braces such as the one that was used by the shooter at the recent Colorado shooter. These make it easier to shoot more accurately and can be "more lethal." The President wants these to be subject to the National Firearms Act, requiring the owner to pay a $200 fee and submit their name and ID to the Justice Department.
The President wants states to be able to enact "red flag laws," which allow police or a family member to petition a court to remove firearms from certain dangerous individuals. He says that states with these laws have seen a reduction in suicides.
Congressional roadblocks
These are things that the President is not likely to get passed by Congress due to Republican opposition. The National Rifle Association has also spoken out about it, saying that the President has "his sights are set on restricting the rights of law-abiding gun owners while ignoring criminals and foregoing substantive measures that will actually keep Americans safe." Why is it someone's right to own an unregistered firearm or piece of it? Not clear on that.