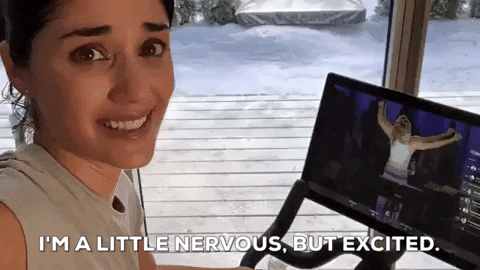 Gyms are one business that has been seriously hurting from the pandemic. Even gyms that are allowed to open have to open with strict safety measures and lower capacity. So it is no surprise that the stock for Peloton Interactive jumped nearly 125% this week.
Peloton is a virtual workout platform that started with a stationary bicycle and has expanded with a home treadmill and a buffet of on-demand and live-streamed classes from strength training to yoga. Sales of equipment and app membership have soared while gyms have remained closed and analysts are bullish on the company to keep the momentum going even when (if) gyms do open back up.
Remember when a home workout meant doing the same VHS tape over and over again? At least we didn't have to worry about the Wi-Fi going out back then because when that happens during a live class, someone in this household goes all She-Hulk. We're not saying who.