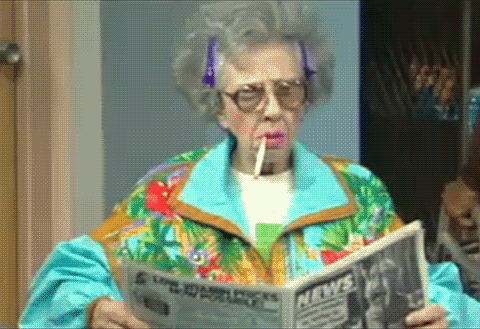 A new FDA-approved product is out in the U.S. that could provide an alternative to glasses for people who are near-sighted because they're over 40.
Vuity eye drops take effect about 15 minutes after a person puts a drop in each eye and clear up age-related blurriness for 6-10 hours. They work best for people 40-55 years old.
These are not for use when driving at night or for anything in low light. But they could be great for decoding medicine labels or working on the computer when those readers break. AGAIN.
The product is not covered by insurance and it costs about $80 for a 30-day supply, so that's a drawback. Possible side effects include red eyes and headaches.
But as someone hitting 40 next year, this seems like good news. If only because it might encourage more companies to get on this train.