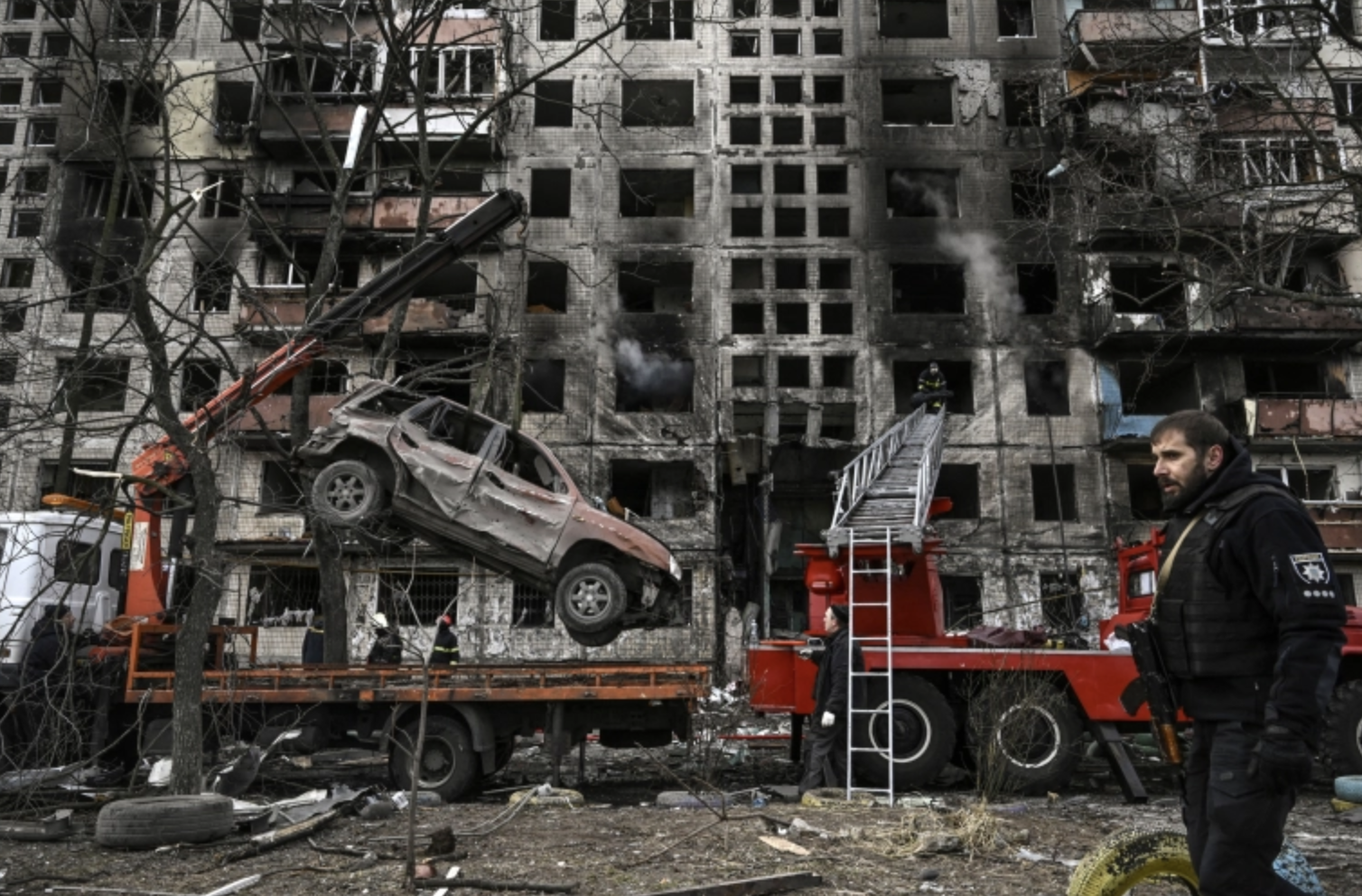 Russia says it will scale back "military activity" around Kyiv and Chernihiv in Ukraine, though some are skeptical that this will change anything. Even if it does and the end of war is in sight, Ukraine will still be heading toward a health crisis that could set them back decades.
Before Russia moved in, a large number of Ukrainians were living with HIV and hepatitis C, and not many were vaccinated against things like Covid, measles, or polio. Drug-resistant tuberculosis has been rampant in the country, too.
But according to the New York Times: "The Ukrainian health ministry in recent years had made progress in bringing these epidemics under control, including a 21% drop in new HIV infections and a 36% decline in TB diagnoses since 2010."
Enter: Putin's war. Iana Terleeva, who heads tuberculosis programs for Ukraine's Ministry of Health, put it bluntly: "Last year, we were working to differentiate between different TB mutations. Now instead, we are trying to differentiate between aerial shelling, raids, and other military hardware."
War is, a breeding ground for many diseases, and it also prevents people from getting diagnosed and treated. A public health crisis seems unavoidable.