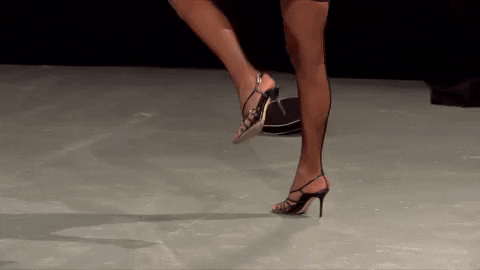 A new study suggests that women are perceived as more attractive when they wear high heels. I am skeptical about this study given the growing trend of wearing sneakers with dresses so let's break it down.
Researchers asked 448 people to make judgments about women's silhouettes, one with heels and one without. They were asked to judge the women based on all sorts of characteristics including trustworthiness, enthusiasm, masculinity, femininity, mate potential… Already I have a problem with this methodology but go on.
The study showed that women rated other women as having higher status regardless of what shoes they had on. Men also rated women fairly equal regardless of the shoe but they did rate them as more attractive if the silhouette had heels. Researchers said that this could be due to the change of posture when wearing heels.
The researchers claim their conclusions show that women's clothing and accessories do not objectify women after all. Maybe not but the study does.