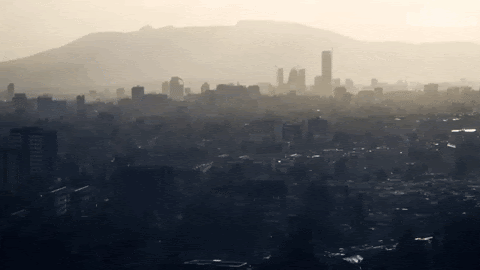 The World Health Organization has revised 15-year-old guidelines for air quality because they now estimate that deaths from air pollution is "on par with other major global health risks such as unhealthy diets and tobacco smoking." They are now saying that air pollution is the "biggest environmental threat to human health."
An estimated 7 million people die prematurely from air pollution-related deaths and others lose years of their lives from it. The new study found that particulate matter "equal or smaller than 10 and 2.5 microns in diameter" is dangerous and can travel into the lungs and bloodstream.
What can be done about this? We can make industrial policies to stop air pollution but based on the United Nations meetings with global leaders this week, it's easy to see why a lot of talk hasn't seemed to equate to much action.