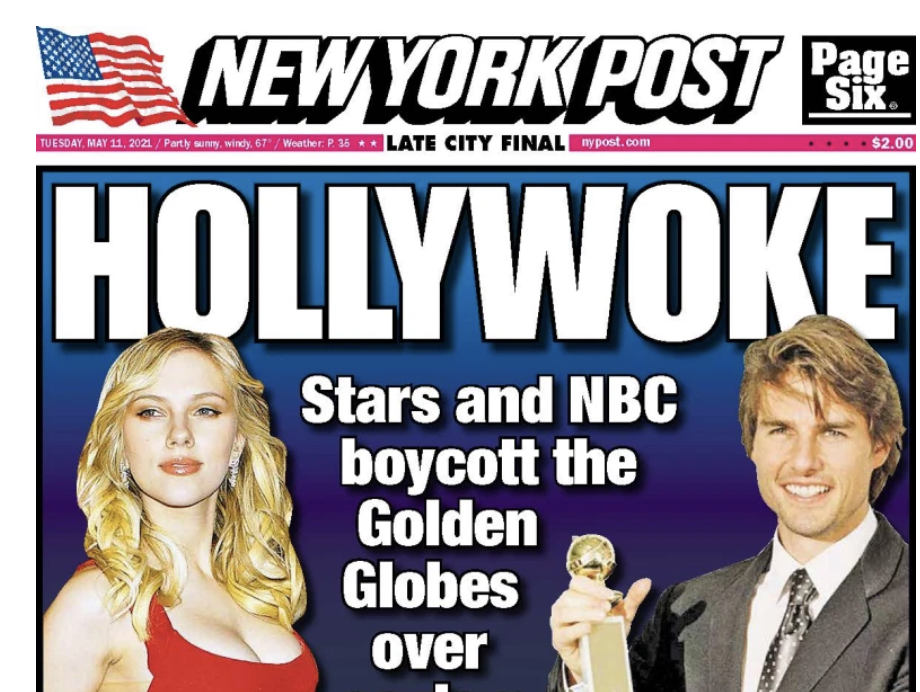 The Cancel Culture has canceled a major awards show and we can't resist pointing out how meta that all is. On Monday, NBC announced that it will not broadcast the Hollywood Foreign Press Association's Golden Globe awards ceremony in 2022.
A Los Angeles Times investigation took a look at the HFPA and found that it is made up of a hodgepodge of people with varying qualifications and no Black members. The investigation found a history of preferential treatment and also said that some members fall asleep during screenings.
FOMO Alert
Now Hollywood actors are piling up like rush hour traffic to distance themselves from the association as if this is a brand new revelation to them! Tom Cruise reportedly returned his three Golden Globe awards in response.
NBC says that it will give the association a year to clean up its act and reconsider broadcasting the show in 2023.