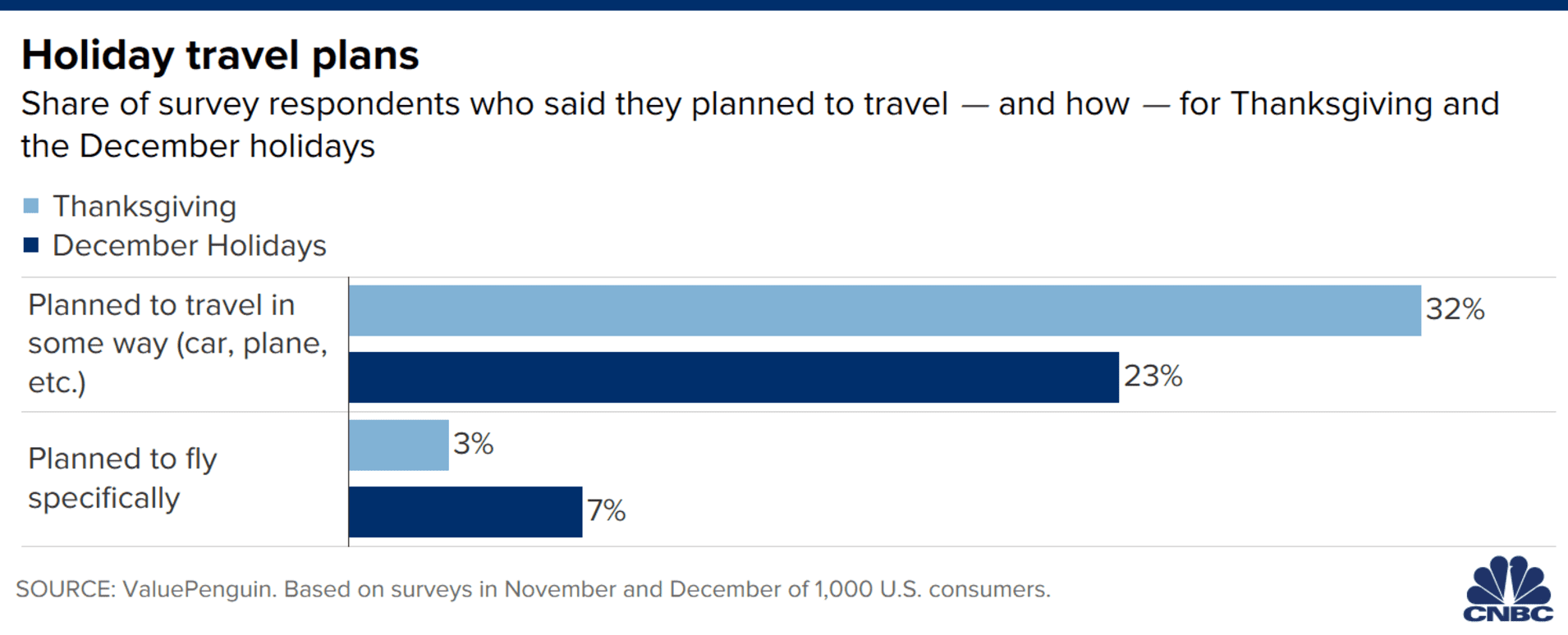 AAA estimates that Americans are taking 29% fewer trips this holiday season compared to last year. The majority of the trips will be by automobile, not planes or trains.
That is an even bigger drop than Thanksgiving when only 15% fewer trips were taken than last year.
AAA says that 81 million Americans will travel by car, which accounts for 96% of holiday travel. That sounds like a lot of traffic but it is still 25% less than last year. But hey, look on the bright side! If you're not driving, you don't need a designated driver!