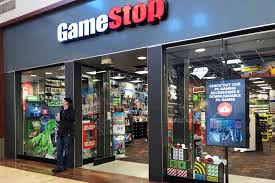 GameStop stock jumped 13% on Monday to $46 per share. GameStop, you'll recall, is the new darling of retail investors after it rallied in January to $483 per share.
Last week, the House of Representatives held a hearing to investigate GameStop's rise and fall. The stock had hung out around $20 per share for years before online groups rallied it over $400, causing institutional investors to lose billions. When buying of the stock was halted by trading platform Robinhood, the value plummeted back to it's $20 average but Reddit groups are not done with it.
Keith Gill, the Reddit user behind the initial rally, bought an additional 50,000 shares on Friday. In the congressional hearing, he maintained that he had been studying the fundamentals of the stock and remained optimistic that the company was in a strong position to succeed. He's literally put his money where his mouth is and the stock rallied again as a result. This isn't over.