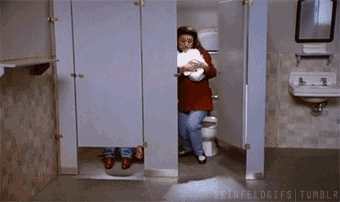 How long will your stash of toilet paper last you and your family of butts? There's a website to help you figure this out!
How Much Toilet Paper calculates how long your stash will last based on how many rolls you have and how many times you frequent the bathroom. You can't calculate per person. You have to tally up all the visits in your household for all members involved.
You can change the default settings based on how many numbers of wipes you do per trip and how many sheets you use per wipe. The default is five wipes per trip, which seems excessive unless you do a number two every time you go. In which case, you should probably see a doctor.
The site also allows you to input how many days of quarantine you are expecting. Which pretty much none of us can predict, but we can dream! In the meantime, conserve friends. And maybe consider a Tushy, which we can attest is excellent!