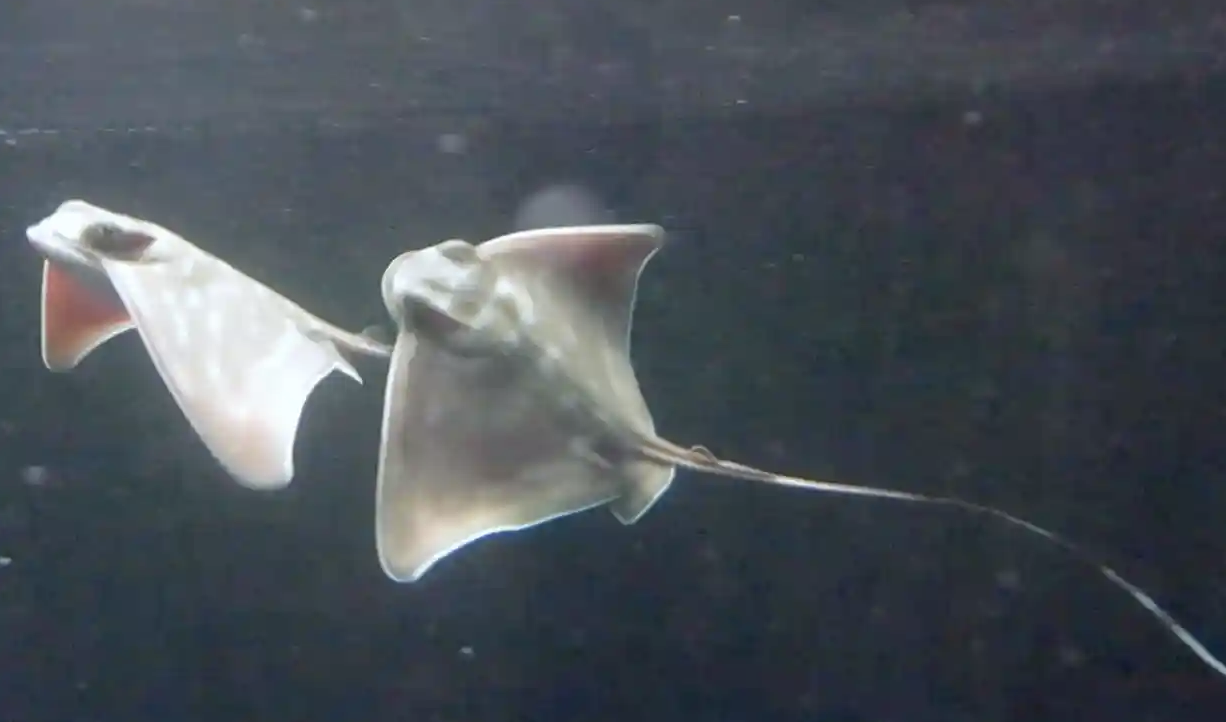 Two eagle rays had pups on New Year's Eve in an aquarium in Auckland. Scientists are wondering how they did that when neither has been around a male eagle ray for over two years.
So two single gals reproduce without any males and on the same day? What are the chances!?
Scientists say that the only explanation that they can think of is that the rays stored sperm in their bodies from the last time they were around any gentlemen rays. Fish sometimes do this but two years is an exceptionally long time to have done it. Talk about a dry spell!