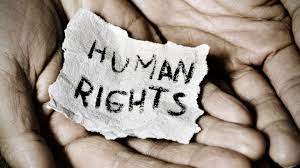 Democracy might not be dead, according to the Human Rights Watch's World Report 2022.
Looking over the events of 2021 and not falling into a chocolate/wine-fueled coma was the first win for the Human Rights Watch, but then they went a step further, fighting against common wisdom that the world is becoming a paradise for autocrats.
In fact, Executive Director Kenneth Roth writes in the report's intro essay, "the superficial appeal of the rise-of-autocracy thesis belies a more complex reality—and a bleaker future for autocrats. As people see that unaccountable rulers inevitably prioritize their own interests over the public's, the popular demand for rights-respecting democracy often remains strong. In country after country, large numbers of people have recently taken to the streets, even at the risk of being arrested or shot. There are few rallies for autocratic rule."
The report puts the ball directly in Democratic leaders' court, to stop failing and start leading through these incredibly challenging times.
Let's fight!