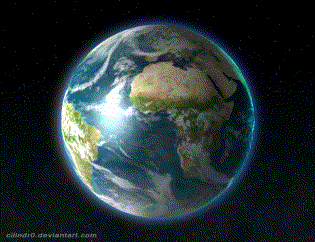 The shine is coming off our planet. Over the past two decades, Earth has been reflecting less light. We're now reflecting about half a watt less light per square meter, which researchers say is kind of a big deal.
There aren't as many reflective clouds over the eastern Pacific Ocean, so Earth is taking the sunlight and KEEPING IT. We want the warmth. The global warmth.
Oh, I get it. This is bad. Climate-crisis bad.
The lack of clouds is likely the result of warmer sea temperatures, which are also likely connected to the climate crisis.