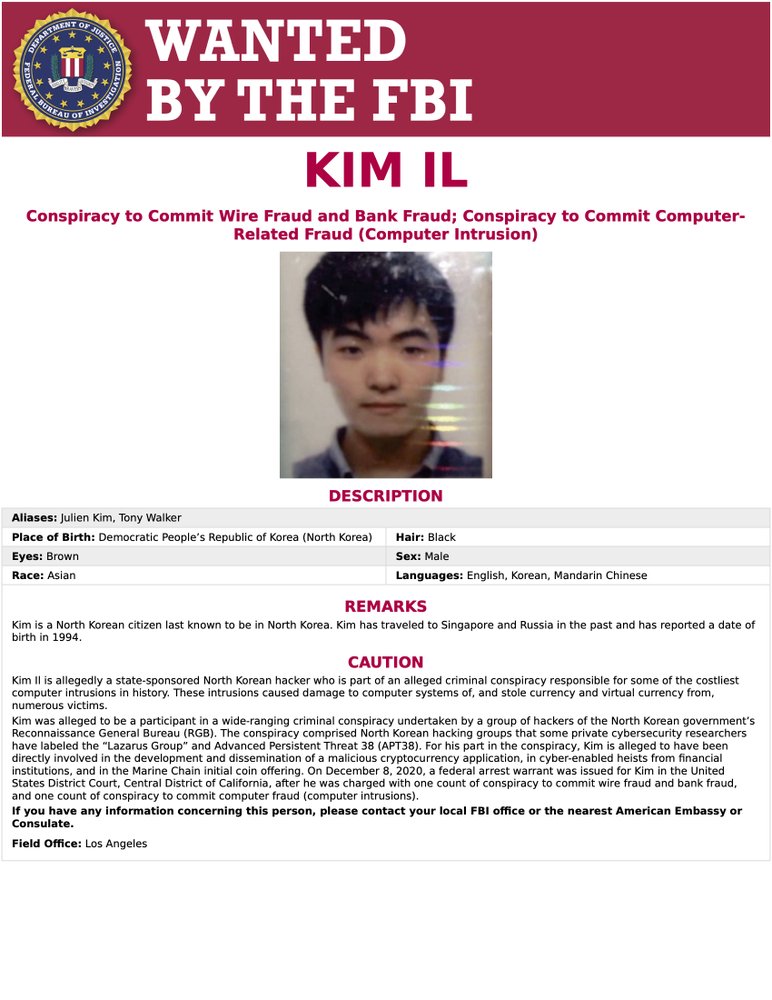 Three North Korean computer programmers were charged with hacking U.S. companies with the aim of stealing money for their country. The hackers were allegedly members of the North Korean military intelligence agency.
Newly unsealed indictments show that these hackers worked at times from Russia and China, infiltrating American companies including banks and a movie studio. Whereas hackers usually want to steal sensitive information, this bunch is said to have been looking to move more than $1.3 million from the U.S. to North Korea.
None of these hackers are in the U.S. to face charges and it is unlikely they will ever be. This is more of an I-see-you move on behalf of the Justice Department to let sophisticated hackers know that we are on to them and that they should knock it off.