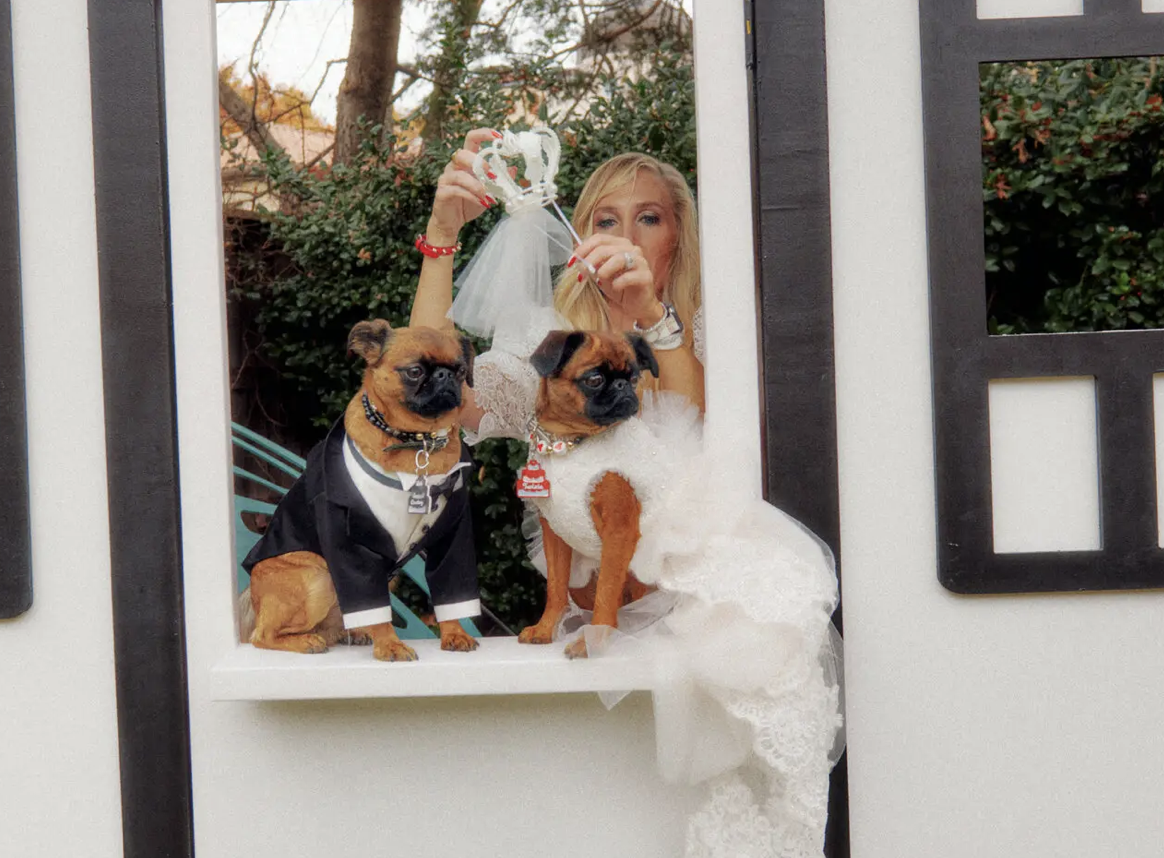 We are now in the stage of the pandemic where we make our pets get married.
The New York Times profiles several examples of the pet nuptials trend, including a few mass ceremonies and a $25,000 private ceremony between 2-year-old Brussels Griffons. I did not even know Brussels Griffons were a type of dog.
Like with anything people decide to spend their money on, there are benefits to this, including business for photographers and pet clothiers (which is apparently a thing).
But WHAT ARE WE DOING?! This takes anthropomorphism to the next level, forcing antiquated human traditions on animals when most would rather sleep or eat that pizza crust you threw away last night.