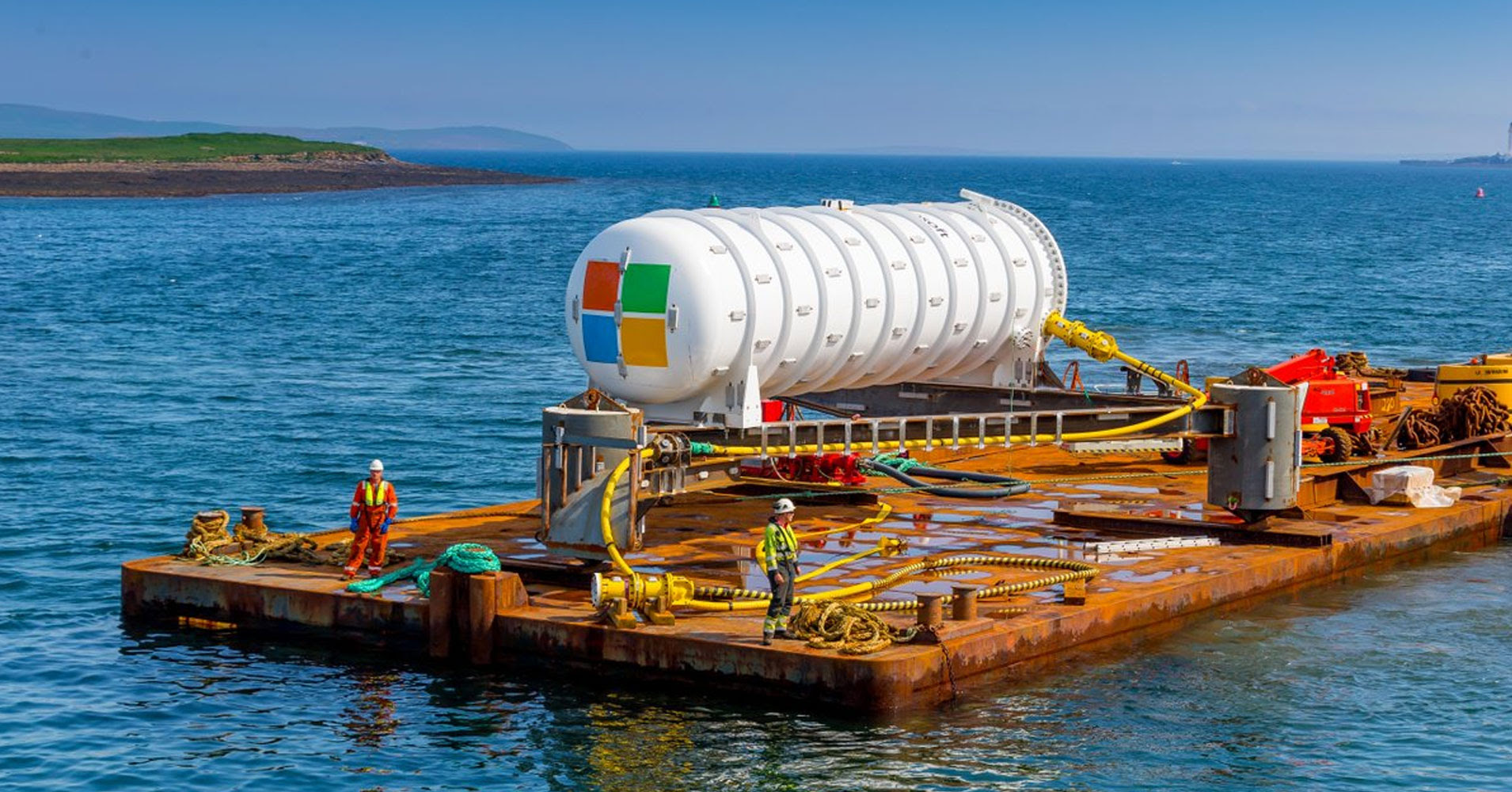 Microsoft pulled its underwater data center up from the bottom of the sea this week and said that the experiment was mostly a success.
The company had put 864 servers in a tanker-like tube and dropped it off 117 feet deep into the Scottish ocean. They are testing to see if the temperature and humidity can be controlled in this environment. They reported just one-eighth the failure rate of a land-based data center where corrosion from oxygen and moisture is a bigger problem.
This data center has been submerged since 2018. Microsoft will next work on the logistics of underwater retrieval and recycling. And hopefully, the effect of server farms on marine life!