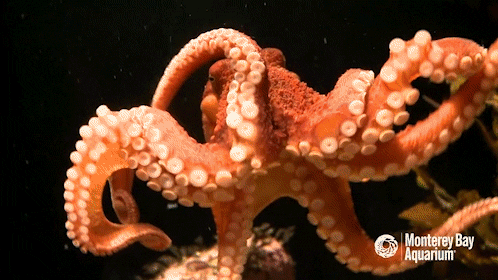 An octopus farm sounds like a dream I once had, but it could soon be a real thing.
People think octopuses–octopi?–are delicious, and a Spanish company wants to deliver with it's brand new first-ever octopus farm. Why? Money, of course. The global octopus trade has doubled in less than ten years.
The 65 million-euro farm is still pending environmental approval, and that is a major stumbling block. European welfare laws don't apply to invertebrates like octopi, but researchers at the London School of Economics found that animals are capable of emotion and there's no way to farm them morally.
As Raul Garcia, a WWF leader, told Reuters, "Octopuses are extremely intelligent and extremely curious. And it's well known they are not happy in conditions of captivity."
Maybe the octopus farm should stay in my dreams.