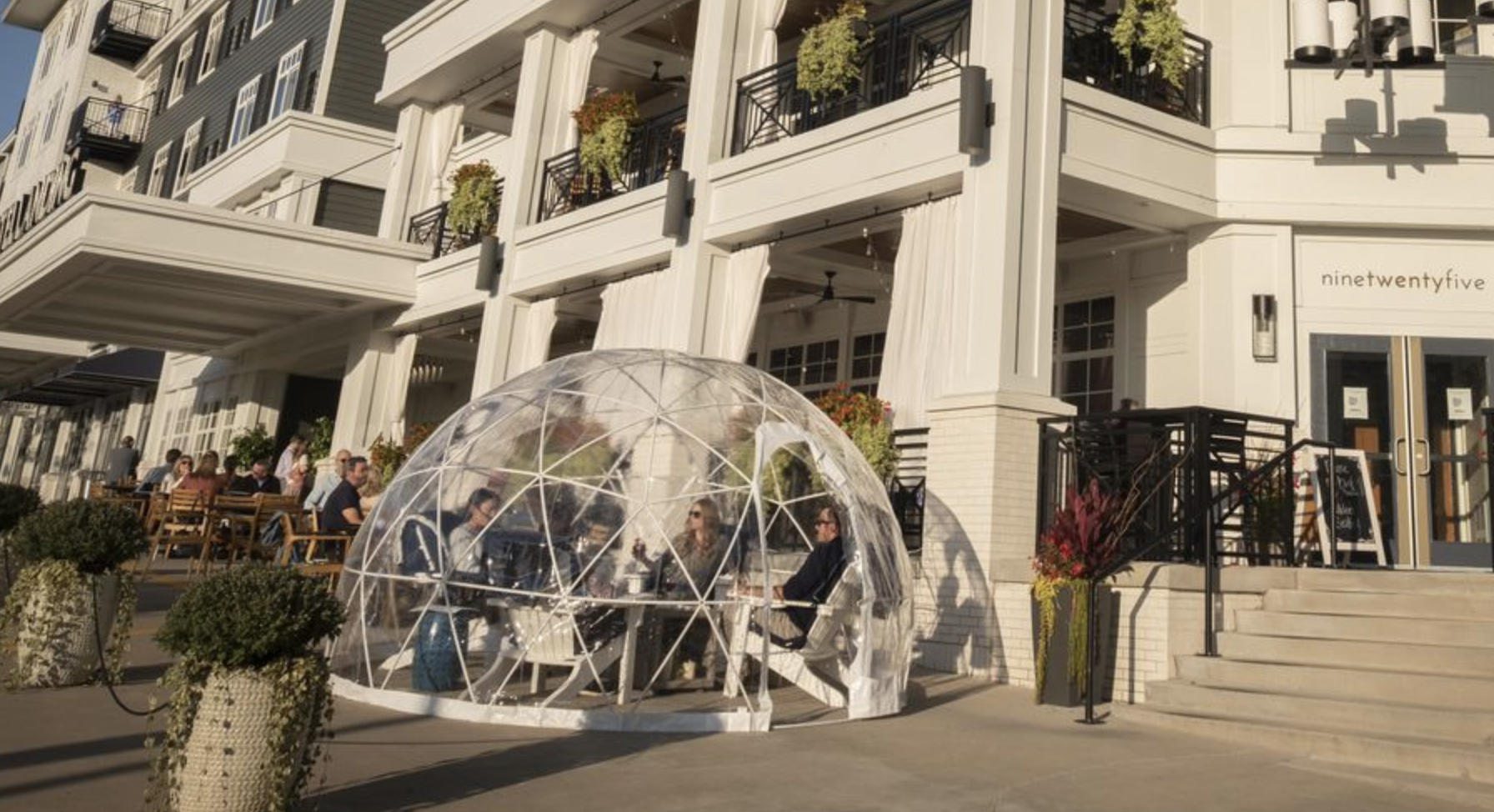 This is about the time of year that restaurants would be pulling in their tables and chairs and closing down outdoor dining. But many of them can't serve indoors yet due to state restrictions, so they are getting creative.
Space heaters can only do so much, so restaurants use plastic bubbles that look like igloos around their spaces. In Chicago, the city launched an ideas contest for ideas for outdoor dining in cold weather. Winning ideas included plastic pods and fire pits.
You can do your part by dressing warmer when you go out to a restaurant. And don't expect your hot food to stay hot for long!