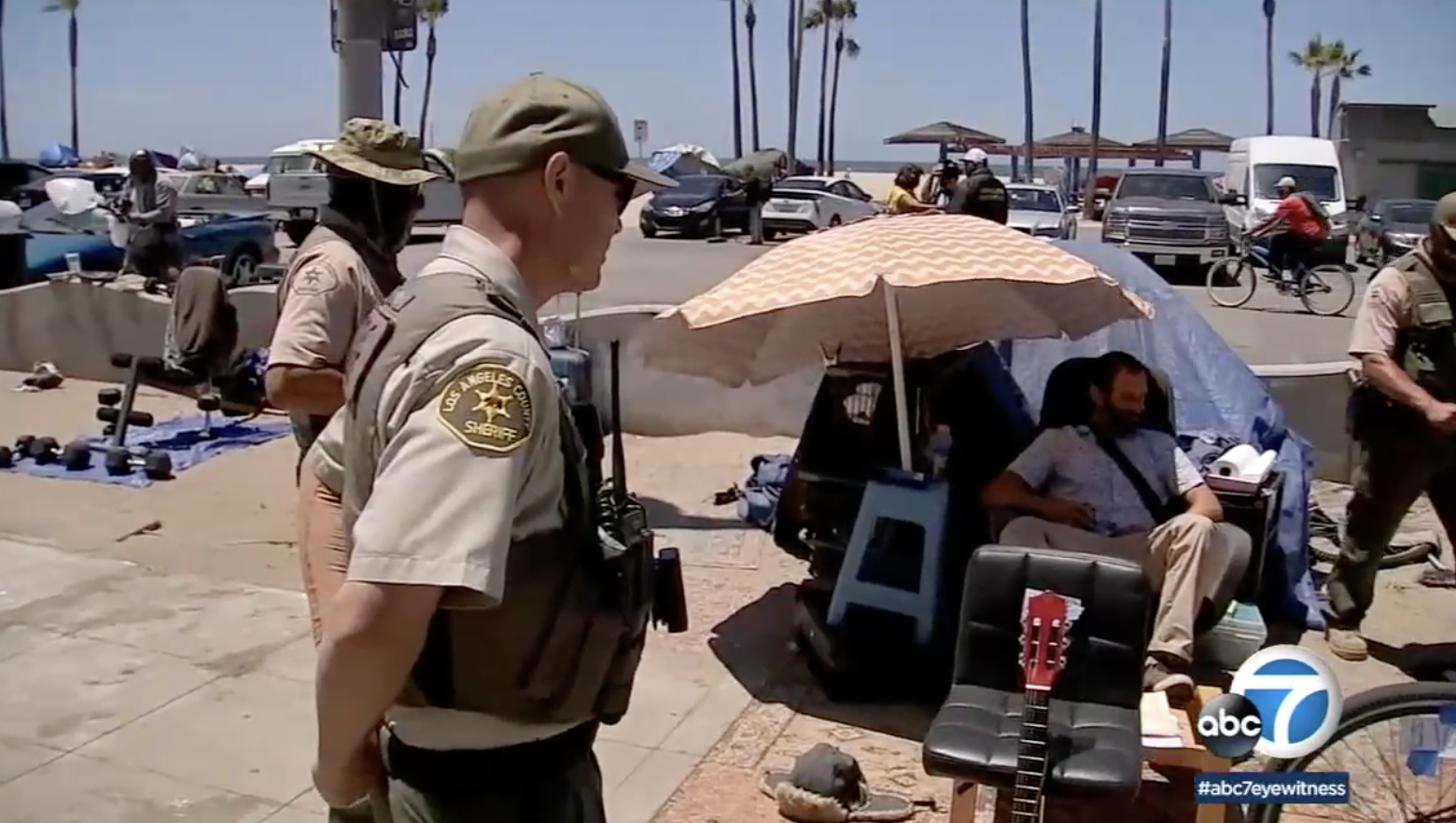 Good thing California is paying out so much rental assistance because it is now illegal to be homeless in many places in Los Angeles.
Homeless people may not exist in and around all private property, space on a public sidewalk, within five feet of a building entrance or exit, within 500 feet of a school, daycare, park or library, 10 feet from a loading dock or driveway, or 500 feet from an overpass, underpass, freeway ramp, tunnel, bridge, bike path or subway. Soooooo…that's pretty much everywhere.
Meanwhile, the homeless population increased by 12.7% during the last year. Those 66,000 people will face fines, citations or charges for violating the new city ordinance. Officials say that the homeless will not face consequences simply for being homeless but rather for doing it in a way that blocks the flow of life and movement for others.