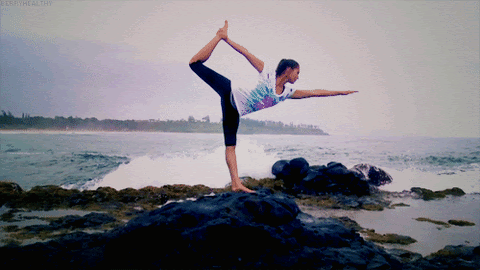 Yoga out on the ocean. Sounds nice, right? The white noise of waves, the fresh air, the birds. Just make sure to bring an anchor to go with those asanas.
A yoga instructor in Japan took four students out for a class on the water by Chigasaki Fishing Port, south of Tokyo. The group meditated on paddleboards right there in the big blue. But when they opened their eyes, they were supremely lost at sea.
The group was towed to shore before things got too scary, but I assume the group did not find the peace they were looking for.
Japanese netizens weighed in:
"Of course you would stray off course while meditating on top of the board on the ocean with no one to stop you. I hope this was an enlightening experience."
"It's fine if it's your hobby but you have to be careful not to put others in danger. Meditation on the ocean could be fatal."
"Maybe you shouldn't meditate on the ocean?"