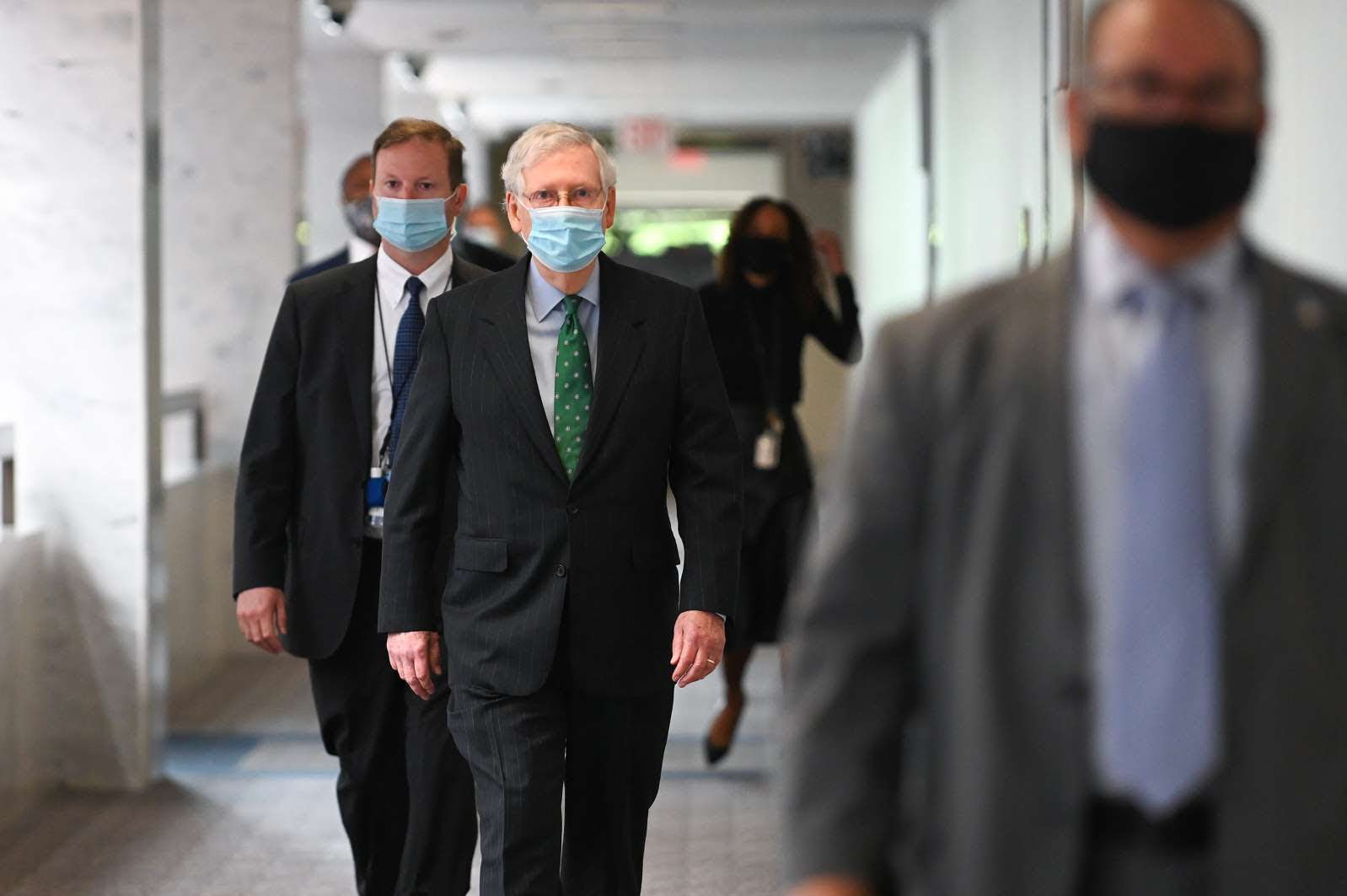 Senator Mitch McConnell is saying that he will listen to evidence in the impeachment trial of former President Trump. This is in contrast to the first impeachment trial of President Trump, less than one year ago, if you can believe that!
In the first trials, the President was accused of asking the Ukrainian President to dig up some dirt on his rival, current President Joe Biden. That was an illegal campaign contribution from a foreign government and it was illegal for the President to ask it. Both parties agreed on that much but Republican leaders refused to call witnesses in the Senate trials.
Now, they seem open to the idea, even though an impeachment does not remove Trump from office. It would prevent him from running again or starting his own political party. Republicans who obstinately supported President Trump are now wavering.
The horn-wearing guy who is defending his charges in the Capitol riots has offered to be a witness against the President so they can start there.
Senator Mitt Romney is calling on his fellow Republicans to reject the former President's rhetoric, especially as it relates to contesting the 2020 election. He said that Republicans should go on Fox News and say this: "You know what, I was a big Trump supporter, I was really pulling for Donald Trump, but he lost fair and square."