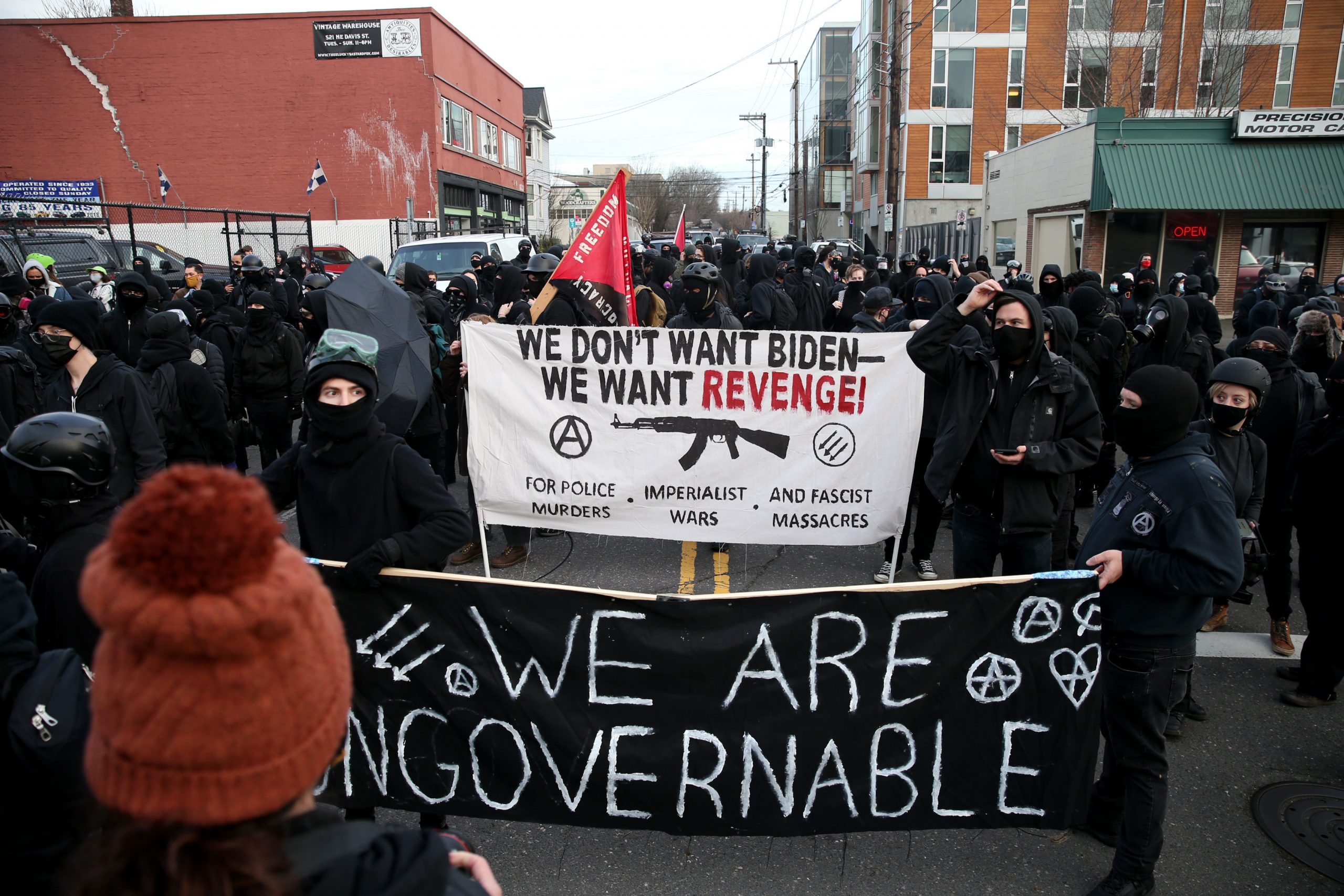 Well, the Biden inauguration wasn't as peaceful as we originally thought. Police arrested eight people for vandalizing the headquarters of the Democratic Party in Oregon just hours after the President was sworn in.
Insurgents spray-painted "F___ Biden" and "Breonna Taylor deserves justice." They also smashed windows and doors and lit a dumpster on fire.
Portland police say the riot included about 150 people. They were not Trump supporters though. They were anti-government protesters who carried banners saying "We are ungovernable" and "We don't want Biden, we want revenge!"
Similar but less intense protests occurred in Seattle where the courthouse was also vandalized.