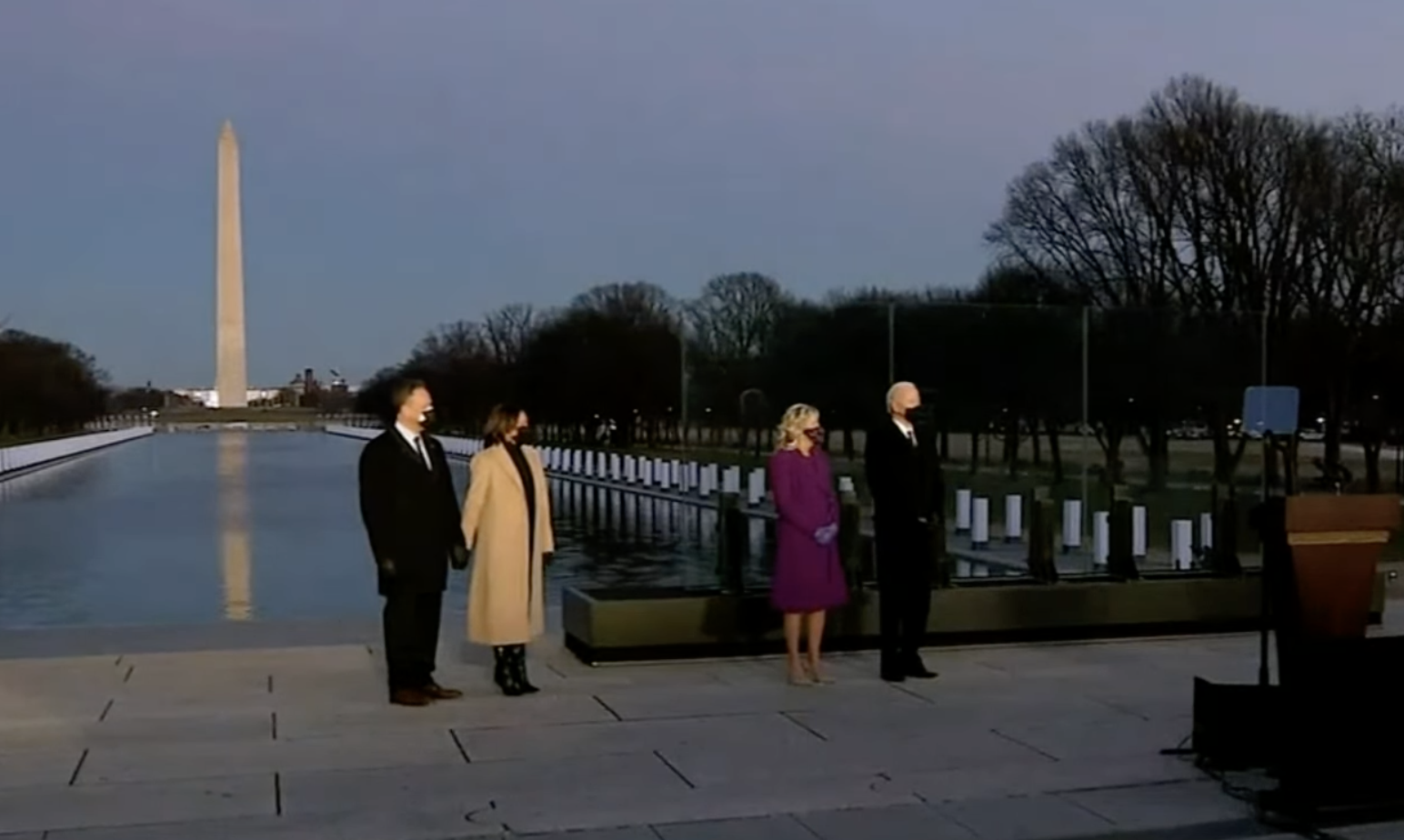 The President-elect marked the eve of his inauguration with a prayer and hymnal ceremony to honor those who have lost their lives to Covid. The ceremony was held with the Washington Monument in the background. The Reflecting Pool was lit with 400 lanterns to represent the 400,000 Americans who have succumbed to the disease.
The President-elect and Vice President-elect Kamala Harris came with their spouses to speak briefly.
Joe Biden will become the President at noon today. Many have expressed concerns about the outdoor event due to security threats but the President-elect and Vice President-elect are committed to the tradition and have refused to bring the ceremony indoors. At least the weather is cooperating. The forecast is about 44 degrees and clear today.
The inauguration should still be a festive event, even without the crowds. Lady Gaga will sing the National Anthem. Other performers will include Bruce Springsteen, John Legend, Tim McGraw, Tyler Hubbard, Foo Fighters, Jon Bon Jovi, Justin Timberlake, and Jennifer Lopez.